Aqua Kids Palau - Family Weeks 2021
 Join us for FUN Family Weeks 2021

Tentative Aqua Kids Palau Family Program*
Day 1 - Arrival
Day 2
Morning - Parents - Scuba diving Ulong Island dive sites • Kids - snorkeling around Ulong Island • Lunch on a beach • Afternoon - Beach activities • diving & snorkeling
Day 3
Morning - Dolphin Pacific Experience for parents and kids • boat ride to a beautiful beach • Lunch on the beach • Learn how to prepare a BBQ the local way • Afternoon - Natural SPA experience - take a mud bath at Palau's Milky Way • Family kayaking
Day 4
Morning - Parents - diving Ngemelis dive sites • Kids - snorkeling • Lunch at the beach in Ngermeaus • Afternoon - snorkeling with sharks • Hiking & Snorkeling at the Jellyfish Lake Palau
Day 5
Morning - Parents - Wreck diving • Kids back at Fish 'n Fins learning how to make flower leis, weave coconut fronds, and drawing competition • Lunch on the boat/Fish 'n Fins • Afternoon - Parents - diving Chandelier Cave - Kids - kayaking around the Rock Islands • Family Dinner at Barracuda Restaurant - Palauan Theme
Day 6
Late Afternoon - Graduation Ceremony with Diploma, food, and drinks.
Day 7
 Family Day at the Sea Passion Hotel Beach, Late Check-out, and transfer to the airport.
Fish 'n Fins PADI Course Program for all our young guests from 5 years of age on 
AQUA KIDS PALAU ORGANIZATION*
We would like to point out that it is possible that we will have to change the program assigned to a day due to weather conditions. The daily program as posted here is not final - while staying within the program's framework, it may be subject to changes.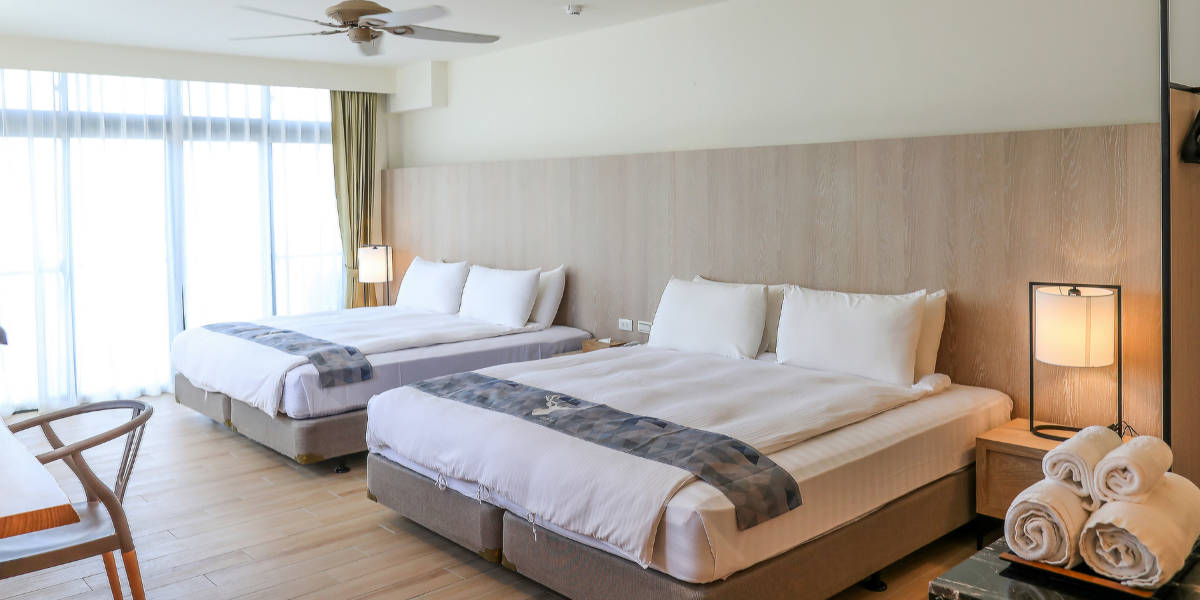 AQUA KIDS PALAU - YOUR ACCOMMODATION
The Sea Passion Hotel is located in Malakal, just 250 meters from Fish 'n Fins & Barracuda our restaurant. The NON-SMOKING resort with 74 rooms offers a beautiful open-air restaurant, a pool, and a fantastic private beach with a wonderful view of the Rock Islands. The on-site restaurant offers meals throughout the day, including a variety of breakfast options, including Asian cuisine. All accommodations offer free tea and coffee, including a selection of English and Chinese teas. The bathroom in your room has a shower, free toiletries, and slippers. Each room has a television and cable channels.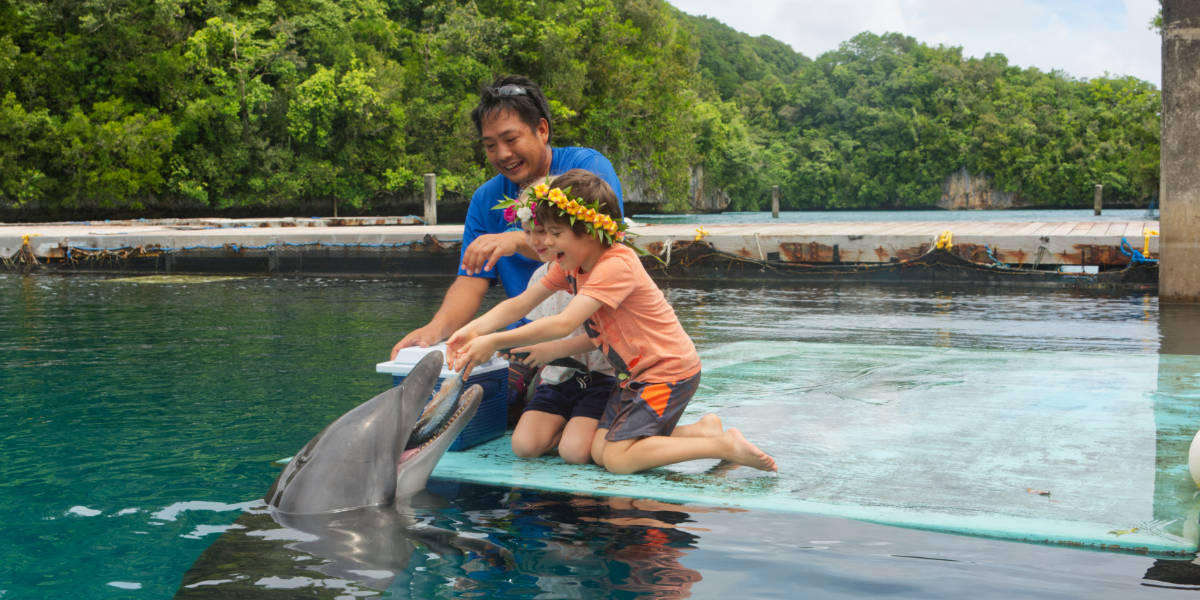 AQUA KIDS PALAU - DOLPHIN PACIFIC EXPERIENCE 
Are you a fan of dolphins? 
Shake hands with a dolphin, feed, and swim with it. The Fish 'n Fins Aqua Kids Team will take you on a short boat ride, not far from Fish 'n Fins, where you will have the opportunity to visit dolphin families, which live in large ocean pools embedded in the Rock Islands and experience dolphins up close, Many of these dolphins were born in Palau and have lived here for many years.
You will LOVE the experience!!!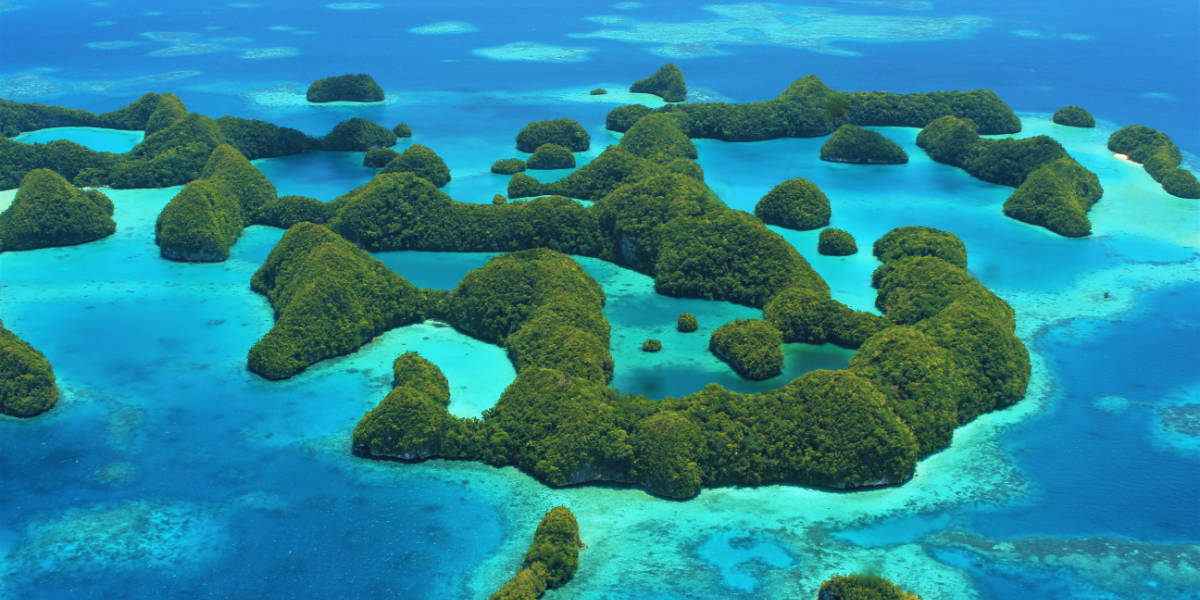 ROCK ISLANDS PALAU
The world-famous Rock Islands themselves are one of the reasons that travelers from all over the world come to Palau, quite apart from the breathtaking diving and snorkeling and the untouched tropical vegetation.
The Rock Islands, 250-300 limestone uprises, spread over about 42 square kilometers are inviting for snorkeling and kayaking, or just exploration by boat.
Every day we will enjoy these natural wonders as a gorgeous backdrop on the way to the day's dive or snorkel site. Get your cameras and cell phones ready for the best memories of the family album.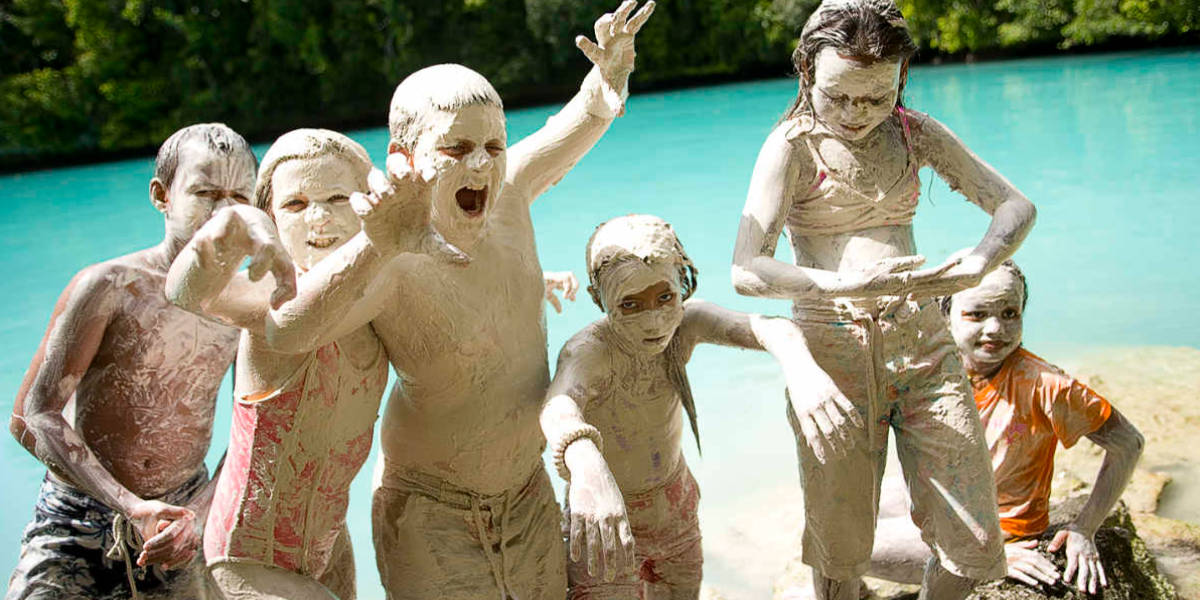 PALAU'S MILKY WAY
The Milky Way is one of Palau's attractions. Tourists and especially kids love this cove where they collect white mud from the bottom. The usual procedure is diving down, bringing up the white mud, spreading it all over yourself and others, and then jumping in the turquoise water of the cove to wash it off. 
The cove is beautiful.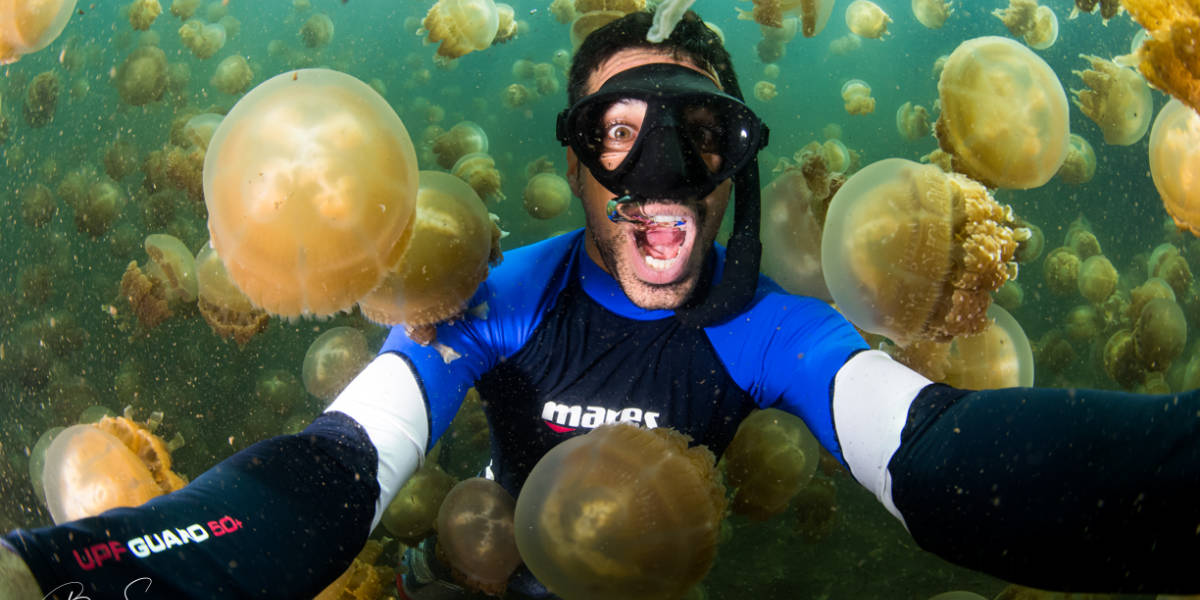 JELLYFISH LAKE PALAU
Jellyfish Lake in Palau is one of seventy marine lakes in Palau. The marine lakes are connected to ocean water through fissures and tunnels in the limestone structure of the rock islands. Five of the marine lakes have a continuous population of Golden Jellyfish (Mastigias cf. Papua etpisoni). There are five endemic subspecies of Jellyfish in Palau all named after Palau's first five presidents.
The famous Jellyfish Lake is the only lake open to the public due to conservation reasons. The lake is called Ongeim'l Tketau (in Palauan Fifth Lake) and is located on Eil Malk island, part of the Rock Islands in the southern lagoon in Koror State, roughly 45 minutes by boat from Koror.
Due to isolation over about 12,000 years, the marine life in the lakes evolved to be different from species in lagoon and ocean. The jellyfish almost lost their ability to sting and they have no natural predators. Though the jellyfish do have stingers, they are too small to be felt by humans. However, at Fish 'n Fins, we recommend that people with allergies wear wetsuits while snorkeling.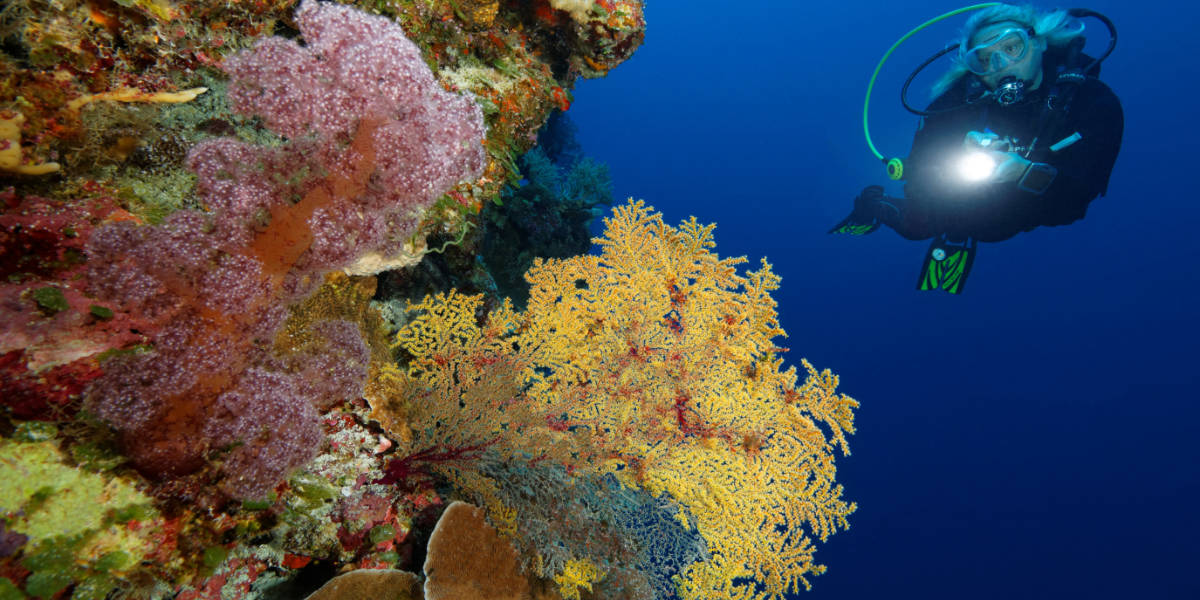 DIVING IN PALAU
While all our young guests who are not yet certified as Junior Open Water Divers are busy with snorkeling, exploring beaches, and experiencing their first dive training, parents and JOWD will hover along walls covered in hard and soft corals, watch sharks and manta rays in the blue, or check out caves and wrecks of Palau (caves & wrecks only for our adult divers, while a second instructor will do another dive with our young guests).
Did you know that Palau offers 30+ WWII wrecks to its divers and most of them in very convenient depths? 
If you are not already a fan of diving Palau, you definitely will be once you put your head under water!
HOW MUCH DOES IT COST?
Adult/s sharing a room with kid/s under 12 years of age utilizing the existing beds and kids with 12 years of age and older.
Basic package inclusions: 7 Nights at Sea Passion Hotel, selected room category. Snorkeling for kids as indicated, 3 Dive Days per adult with free Nitrox for Nitrox certified divers, free scuba gear, free reef hook for the duration of your stay, complimentary Fish 'n Fins drinking bottle for adults and kids, lunch on the boat, or the beach for adults and kids, dolphin experience for the whole family, Milky Way, Jellyfish Lake, kayaking, Palauan themed dinner at Barracuda Restaurant, graduation ceremony with a certificate, food, and drinks at Barracuda Restaurant. All transfers. Local taxes. All prices are in US dollars.
Not included in the above prices is a Koror State Jellyfish Lake Permit, which is mandatory for all water activities incl. scuba diving, snorkeling, kayaking, etc. in Koror State and visiting Jellyfish Lake. The permit costs U$ 103.00/per person, is valid for 10 days and needs to be with you at all times. 
WHAT TO DO NEXT?
Package Validity Period is from July 15, 2021 - December 31, 2021 
Send us your Inquiry
Call, Email or WhatsApp our Reservations Desk  • Fish 'n Fins PADI 5 Star IDC, Diving & Activity Center • PO Box 964, Koror, Palau • Phone: (680) 488 2637 - WhatsApp (680) 775 • Email: This email address is being protected from spambots. You need JavaScript enabled to view it.
Spread the word on social media!
Aqua Kids Palau - PADI Dive Courses for Kids
Our PADI courses include course materials, PADI instructor, scuba gear, use of the pool and/or boat, safety equipment, and certification fee.
Add-on Pricing for Scuba Diving Courses for Kids