Palau's most amazing pool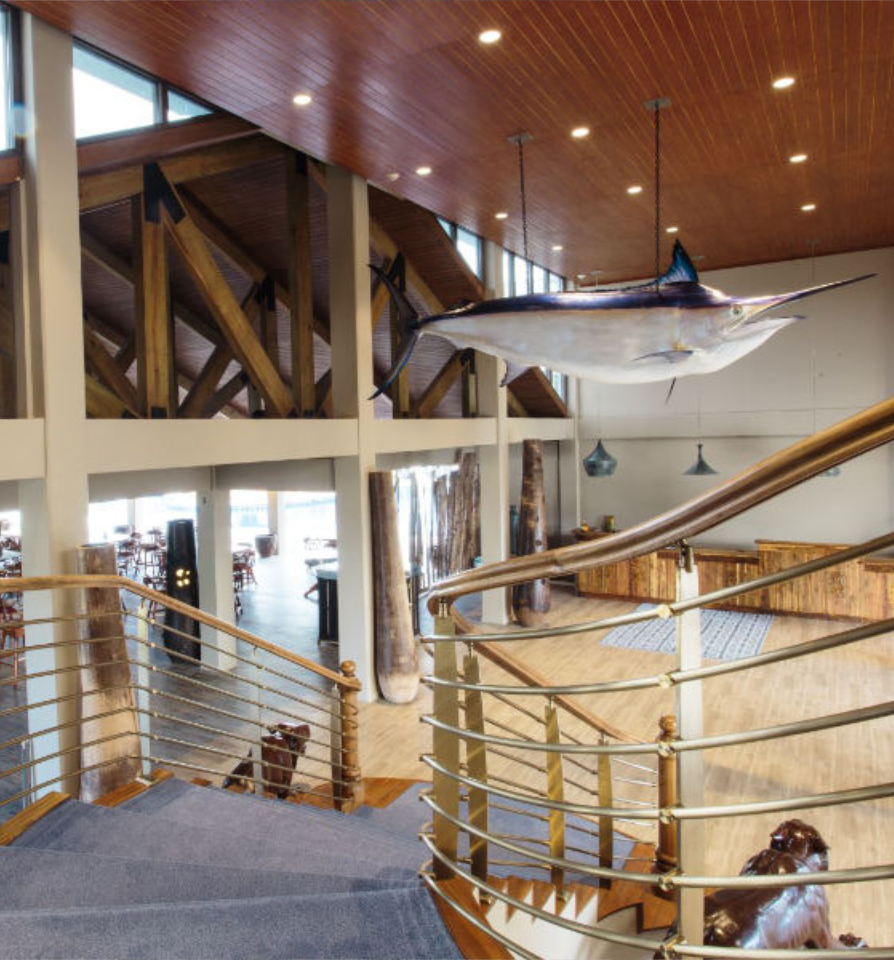 Nestled in the tropical paradise of Malakal Island in the Republic of Palau, COVE Resort Palau offers travelers an unforgettable escape from the hustle and bustle of daily life. With its waterfront location and nautically-inspired design, this resort is the perfect choice for adventurers, honeymooners, and anyone looking for a relaxing getaway in the heart of the Pacific. At COVE Resort Palau, guests are treated to a world of opportunities for adventure and exploration. With the largest lagoon swimming pool in Palau, guests can enjoy a refreshing dip, soak up the sun, or simply relax poolside with a good book. The resort's onsite dining venue, The Hungry Marlin, offers delicious and fresh local cuisine, and guests can start their day with a complimentary breakfast set menu, including eggs, bacon, toast and fresh fruit.
The resort's convenient location also makes it easy for Fish 'n Fins for the daily pick-up at the resort's lobby.
Check-in & Check-out, Children & Beds
Check-in Time at the Palau Pacific Resort is 15:00 Hours/03:00 PM. Check-out Time at the Palau Pacific Resort is 12:00 Noon.
Children under the age of 12 using existing beds sharing the room with parents free of charge. Additional people / beds will be charged at USD 50.00 + 17% / person / bed / night.
Cancelation & Credit Cards
Dive Activities: Written cancellations received 7 days or more prior to scheduled activity date - no fees — less than 7 days prior to scheduled activity date, charge 100% of total activity billing value - no refund. PEAK Season - less than 31 days prior to arrival 1 night penalty charge, less than 21 days prior to arrival date 2 nights charge penalty; • High Season - less than 21 days prior to arrival 1 night penalty charge, less than 14 days prior to arrival date 2 nights charge penalty; Low Season • less than 14 days prior to arrival 1-night penalty charge; No show 100% penalty charge.
Cove Resort and Fish 'n Fins accept VISA and MASTER CARD.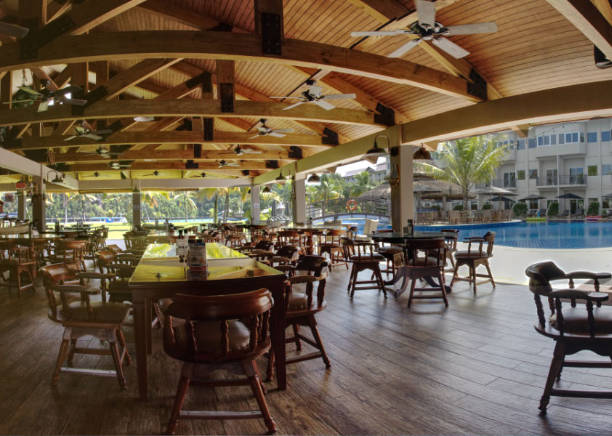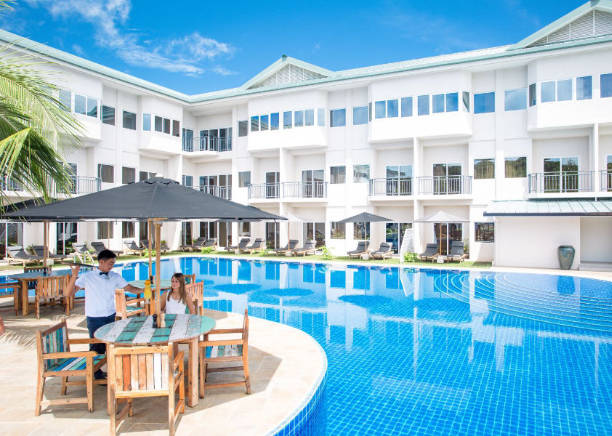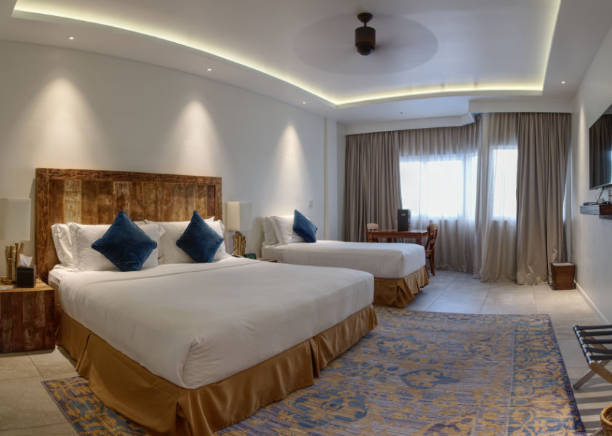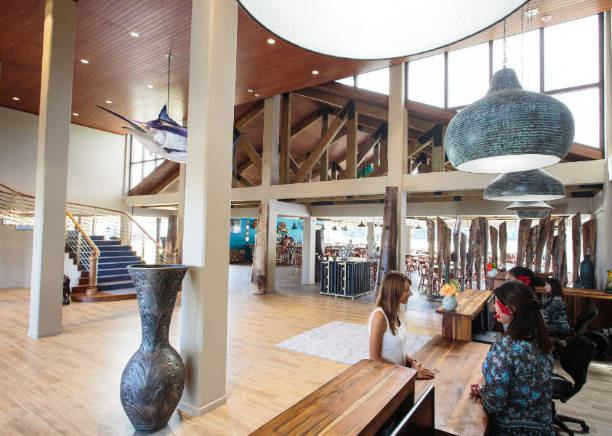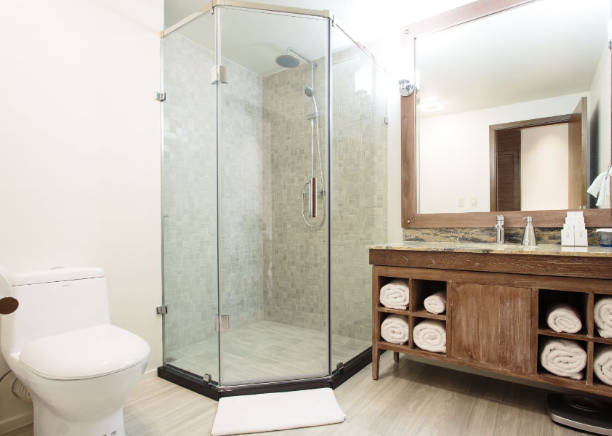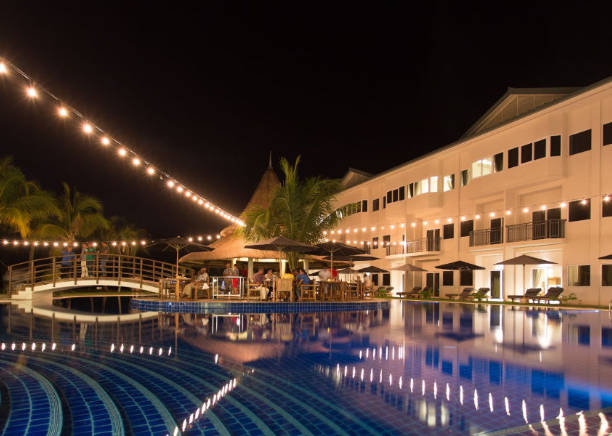 Amenities of Cove Resort
Island Escape
Air Conditioning
Breakfast Buffet
Speedy Wifi
Marlin Restaurants
Safe in Room
Bathrobe & Slippers
Hair Dryer
Unlimited Tea & Coffee
Luxury Accommodation
Culinary Delight
Adventure & Diving
Tranquil Surroundings
Pick up of Divers from the Lobby
Free Nitrox 32
Bento Lunch à la Carte
Expert Dive Staff
Cove Resort Rooms
Luxury Meets Nautical Charm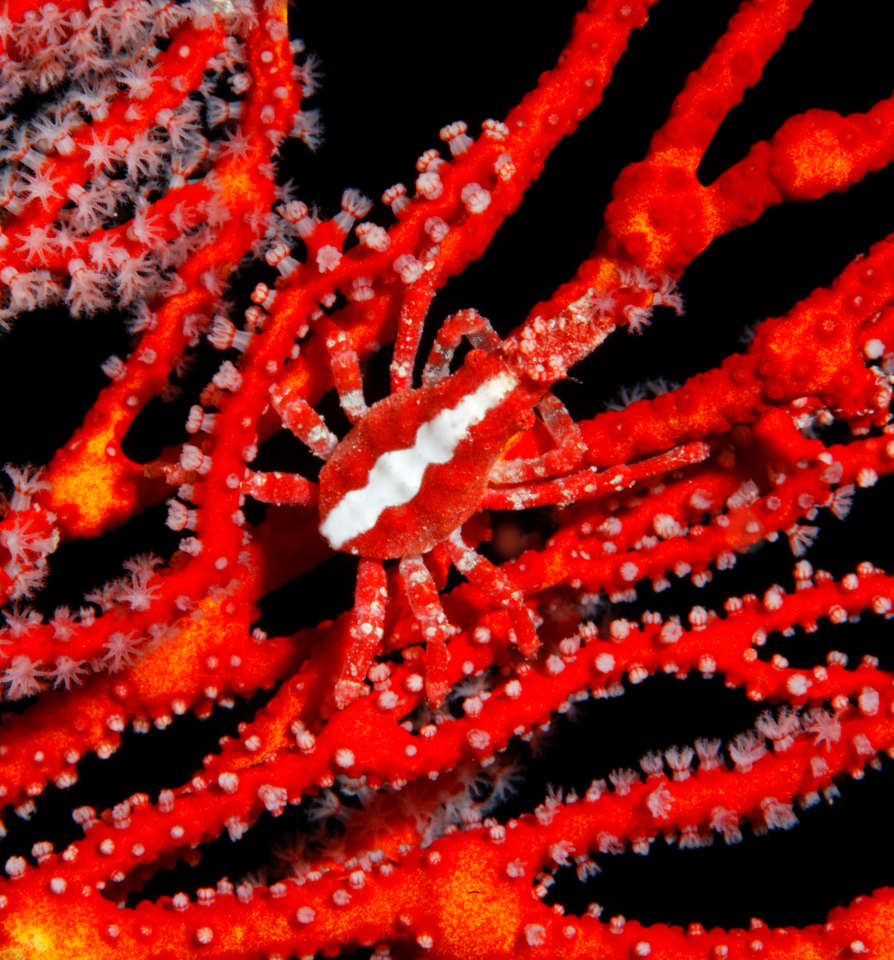 Dive Days with Fish 'n Fins
Our Dive Day package includes everything you need for an unforgettable underwater adventure. With 2 dives from our top-notch boats, a delicious Bento lunch, and all the necessary diving equipment including 12/80 cuft Air or Nitrox, 15l/100 cuft Air Tank, Fish'n Fins Drinking Bottle, Dive Guide, and Boat, Weight & Weight Belt, you can dive with ease and comfort. Plus, as a bonus, NITROX 32 is included in our best price hotel and dive packages. Our boats are meticulously maintained, including daily checks, and we are proud to say that in our 30+ years of operation, we have never had to cancel a dive trip due to technical difficulties. Our breathing air is checked every three months by trace analysis from an accredited US institute, ensuring the highest quality of air for our divers.
But what truly sets Fish 'n Fins apart is our experienced and knowledgeable dive guides and captains. With many years of service with Fish 'n Fins, they are the most experienced in Palau and will provide you with the ultimate dive experience.
NITROX Free of Charge
As a Nitrox certified guest, you're in for a treat. Immerse yourself in the rich underwater environment with a complimentary 12-liter/80 cubic foot tank filled with Nitrox. Upgrade to a spacious 15-liter/100 cubic foot tank for an extra fee and experience even more breathtaking dives. Get ready to set sail on an unforgettable journey, compliments of Fish 'n Fins.
Palau's cleanest Breathing Air
At Fish 'n Fins, we believe in going the extra mile to ensure our guests have the best experience possible. We don't just focus on the visible aspects of quality, but also the things that happen behind the scenes. That's why we send our compressor air for trace analysis every three months to a reputable institution in the USA. Our commitment to hospitality, quality, and safety is unwavering, and we stop at nothing to provide a safe and enjoyable diving experience for all of our guests.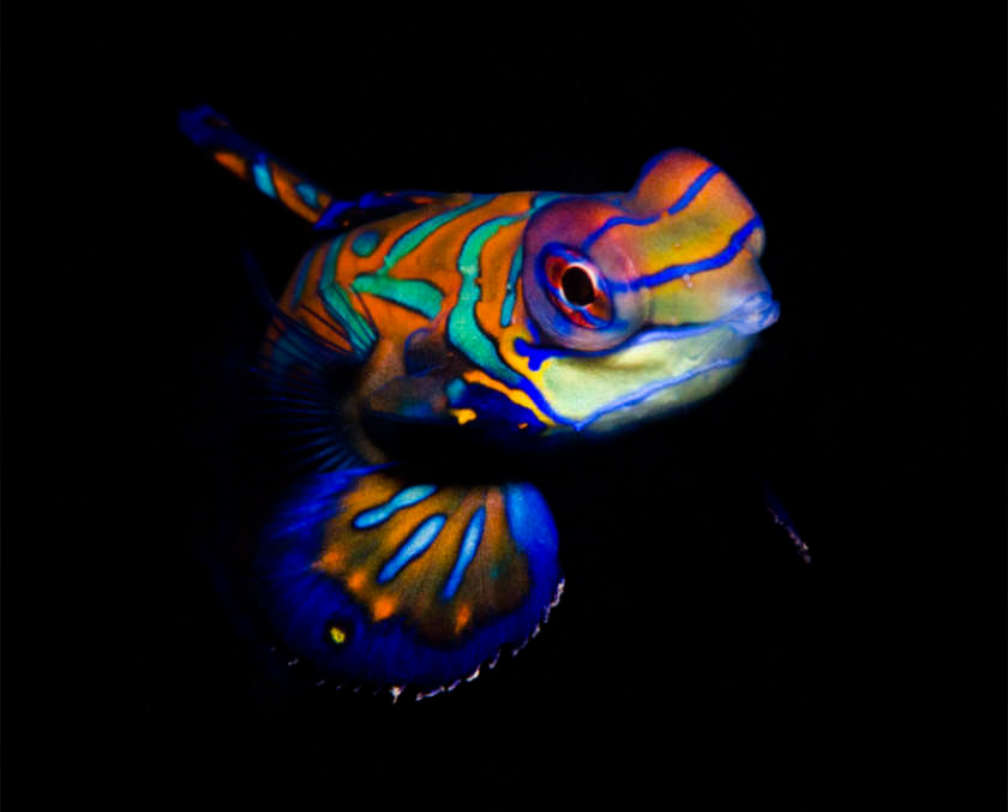 Early Check-in/Late Check-out
Early Check-in & Late Check-out
Early check-in and late checkout can make all the difference in enhancing your hotel experience. At Fish 'n Fins, we understand that arriving at the hotel before check-in time or wanting to stay later can be frustrating, which is why we highly recommend availing early enough of these services with our partner hotels.
By availing early enough, you can ensure that the room is available and ready for you, allowing you to start your vacation on the right foot. It also allows you to avoid any potential delays or conflicts, ensuring a seamless and stress-free check-in process.
Similarly, a late checkout can provide you with extra time to relax, freshen up, or explore Koror before you head off to the airport. With early enough arrangements, you can avoid any potential issues, and ensure that your stay is exactly as you envisioned it.
So, book with Fish 'n Fins today and let us make your hotel experience a memorable one. Don't miss out on the opportunity to start and end your trip on the right foot, avail early enough of our early check-in and late checkout services.
Early Check-ins and Late Check-outs usually cost 50% of the nightly room rate with all our hotel partners.
Raving Reviews - What Guests are Saying About Cove Resort
What Guests are Saying About Cove Resort

Spent three weeks here in November while doing a bunch of diving, snorkeling and kayaking. The Cove is ideally located for these activities and a wonderful place to stay. Staff is very friendly, knowledgeable, and helpful. Breakfast buffet is probably the best I've ever experienced! Love the room, very comfortable bed and great rain shower head. I would definitely stay here again and recommend it for anyone visiting Palau.
Matt W.
Fish 'n Fins Guest

It was a short stay but great. The front desk was wonderful in assisting us with all of questions and needs. The room was nice, clean with great climate control. There was a big storm and when the power went out they quickly recovered both our electricity and internet!
Fiona H.
Fish 'n Fins Guest

Very nice property. The staff was overly attentive to our needs and our room was both comfortable and clean. Great water pressure in the shower. Complimentary robes and slippers made it all feel spa like. Would definitely stay again.
Brenda L.
Fish 'n Fins Guest

Very handy for Fish 'n Fins diving, well placed - only short transfer to the dive shop. All the staff were very friendly and helpful. Super breakfasts with great variety. Comfortable room that was well maintained. We had a great stay!
Marvin V.
Fish 'n Fins Guest