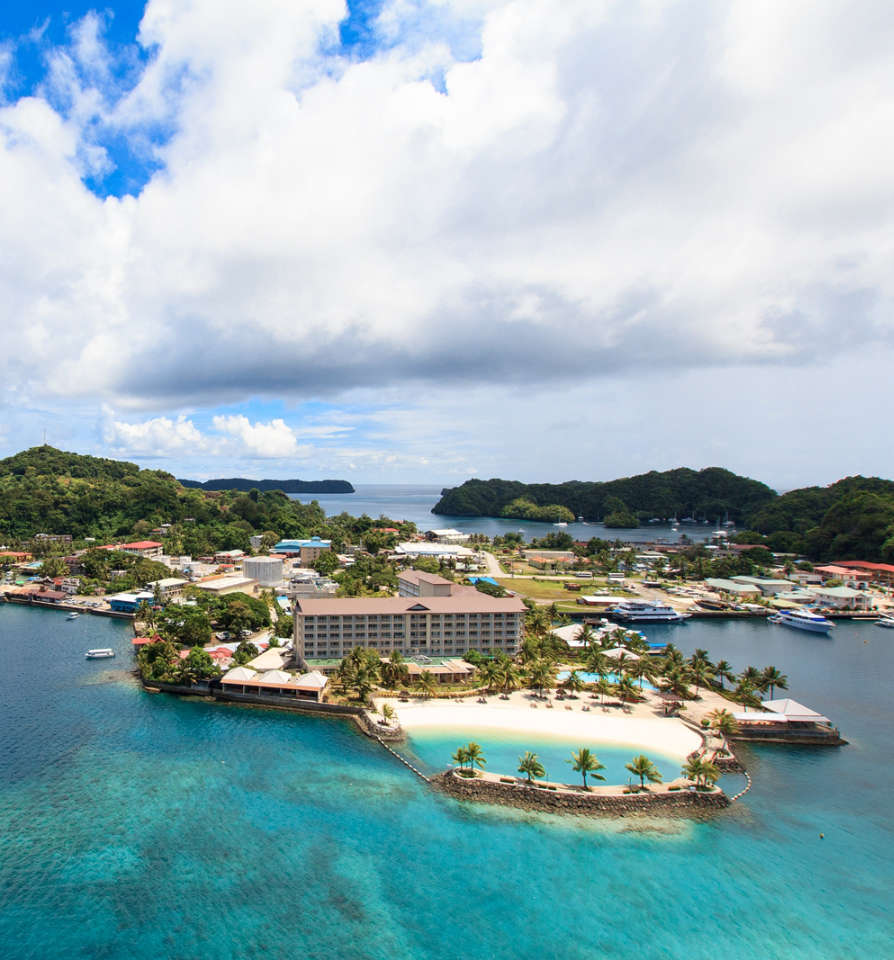 Nestled in the heart of Malakal, Palau Royal Resort is a luxurious 4-star retreat that offers guests a truly unforgettable experience. With its 160 spacious and beautifully appointed rooms, guests will be enveloped in comfort and style throughout their stay. Located just a stone's throw from Fish'n Fins and a short car ride or leisurely 30-minute walk from the bustling center of Koror, Palau Royal Resort is the perfect destination for those seeking adventure and relaxation.
At the resort's in-house restaurant, guests can savor the delights of delicious Western and Asian cuisine, as they indulge in evening buffets fit for royalty.
For those looking to stay active, the resort boasts a stunning pool area, tennis courts, fitness center, and a private beach, complete with a breathtaking view of a small bridge that connects two different parts of the resort. When it's time to unwind, guests can retreat to one of the resort's two bars, perfect for lazy afternoons and evenings. And for those who love to dive, the resort's jetty is available for Fish'n Fins to pick up its divers, making Palau Royal Resort the ultimate base for your aquatic adventures. Treat yourself to a truly royal experience at Palau Royal Resort, where luxury and adventure meet in perfect harmony.
Check-in & Check-out, Children & Beds
Check-in Time at the Palau Pacific Resort is 14:00 Hours/02:00 PM. Check-out Time at the Palau Pacific Resort is 12:00 Noon.
Room prices do not include breakfast
Children under the age of 13 using existing beds sharing the room with parents free of charge. Additional people / beds will be charged at USD 50.00 + 17% / person / bed / night.
Cancelation & Credit Cards
Dive Activities: Written cancellations received 7 days or more prior to scheduled activity date - no fees — less than 7 days prior to scheduled activity date, charge 100% of total activity billing value - no refund. ALL Seasons - less than 21 days prior to arrival 1 night charge penalty; no show 2 nights penalty charge. No show 100% penalty charge.
Palau Royal Resort and Fish 'n Fins accept VISA and MASTER CARD.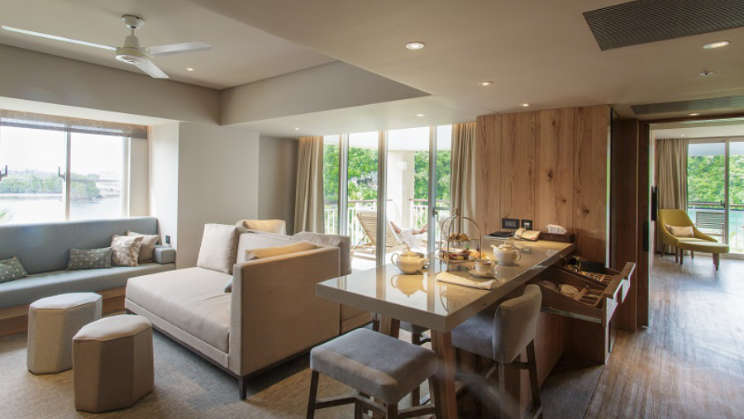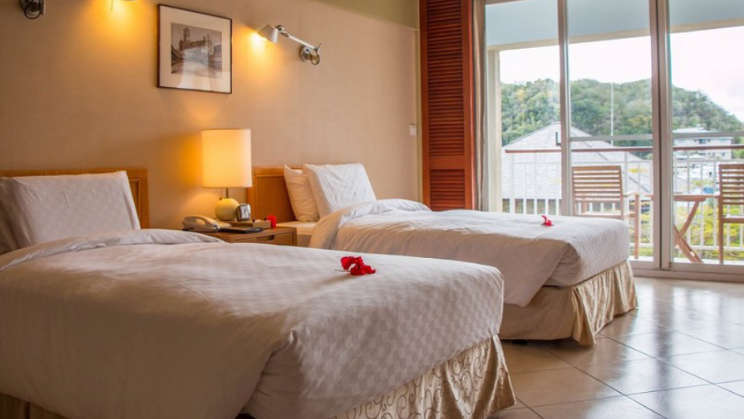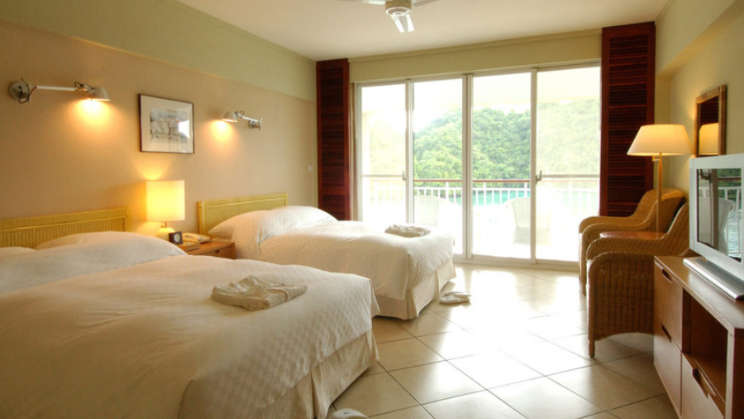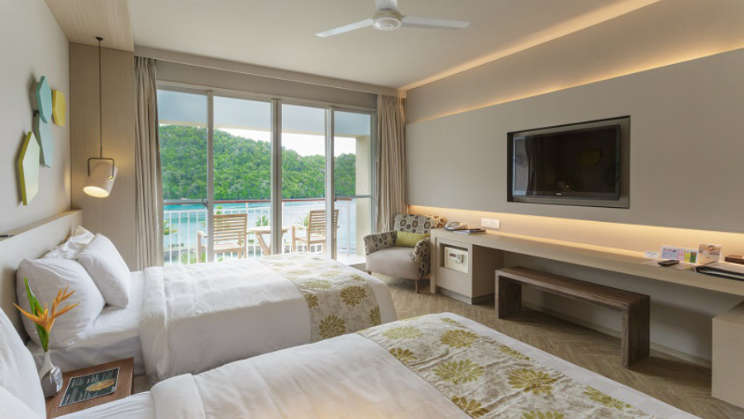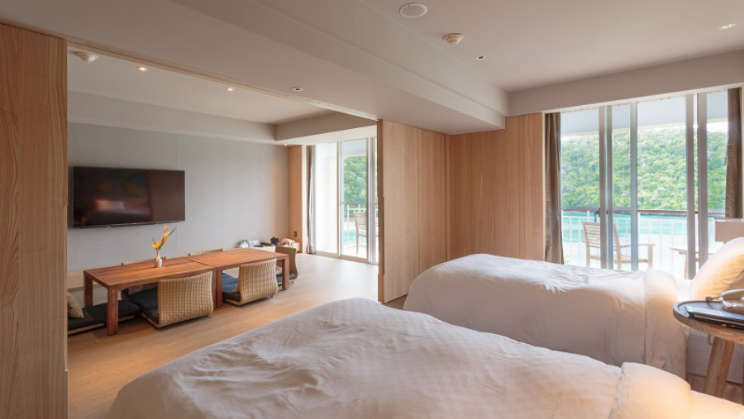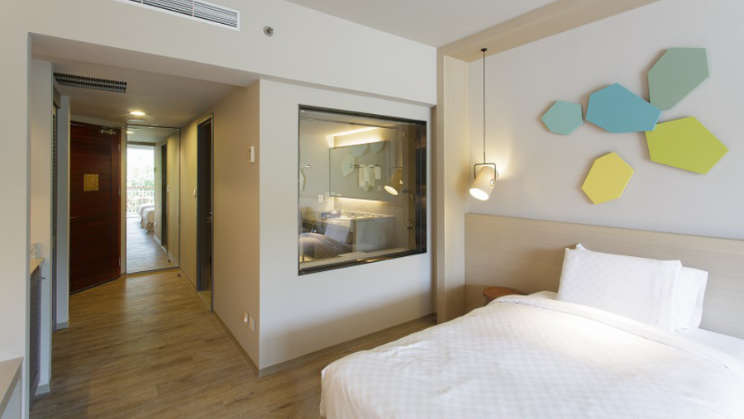 Amenities of Palau Royal Resort
Limitless Luxury
Air Conditioning
Breakfast Buffet
Guest Wifi
Wave Restaurant
Safe in Room
Bathrobe & Slippers
Hair Dryer
Beach Bar
Luxury Accommodation
Culinary Delight
Amazing Private Beach
Beautiful Pool
Pick up for dives at resort dock
Free Nitrox 32
Bento Lunch à la Carte
Expert Dive Staff
Palau Royal Resort Rooms
Experience Unmatched Comfort and Joy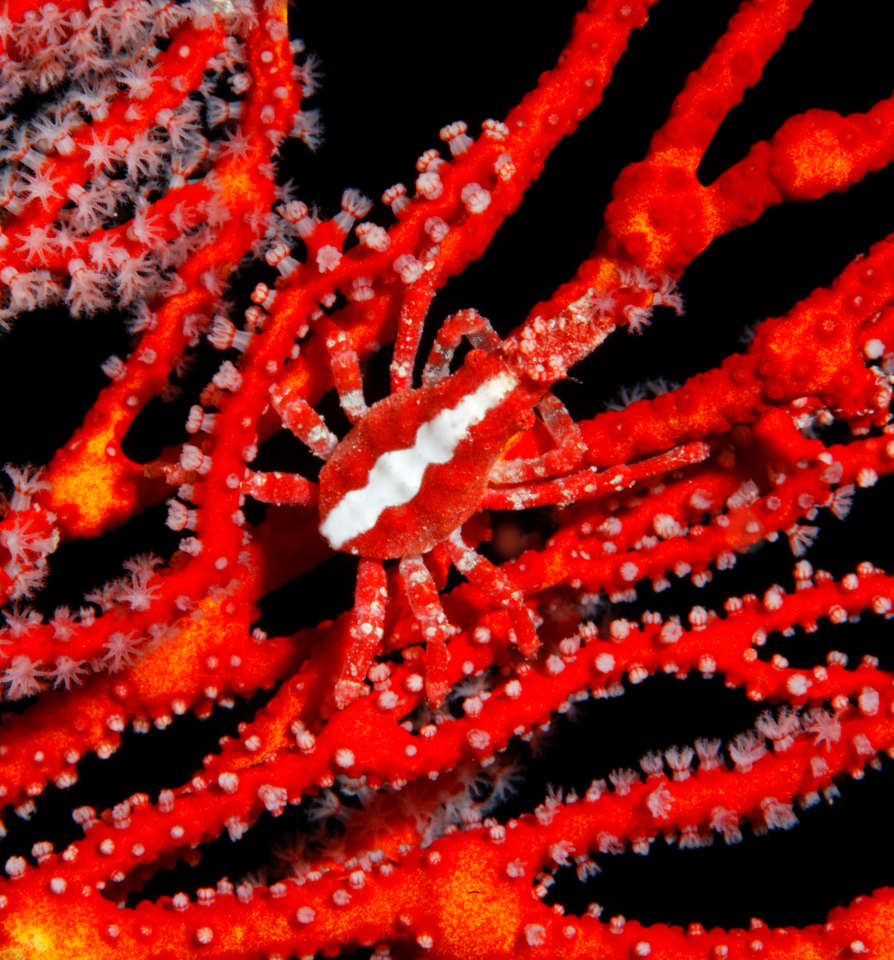 Dive Days with Fish 'n Fins
Our Dive Day package includes everything you need for an unforgettable underwater adventure. With 2 dives from our top-notch boats, a delicious Bento lunch, and all the necessary diving equipment including 12/80 cuft Air or Nitrox, 15l/100 cuft Air Tank, Fish'n Fins Drinking Bottle, Dive Guide, and Boat, Weight & Weight Belt, you can dive with ease and comfort. Plus, as a bonus, NITROX 32 is included in our best price hotel and dive packages. Our boats are meticulously maintained, including daily checks, and we are proud to say that in our 30+ years of operation, we have never had to cancel a dive trip due to technical difficulties. Our breathing air is checked every three months by trace analysis from an accredited US institute, ensuring the highest quality of air for our divers.
But what truly sets Fish 'n Fins apart is our experienced and knowledgeable dive guides and captains. With many years of service with Fish 'n Fins, they are the most experienced in Palau and will provide you with the ultimate dive experience.
NITROX Free of Charge
As a Nitrox certified guest, you're in for a treat. Immerse yourself in the rich underwater environment with a complimentary 12-liter/80 cubic foot tank filled with Nitrox. Upgrade to a spacious 15-liter/100 cubic foot tank for an extra fee and experience even more breathtaking dives. Get ready to set sail on an unforgettable journey, compliments of Fish 'n Fins.
Palau's cleanest Breathing Air
At Fish 'n Fins, we believe in going the extra mile to ensure our guests have the best experience possible. We don't just focus on the visible aspects of quality, but also the things that happen behind the scenes. That's why we send our compressor air for trace analysis every three months to a reputable institution in the USA. Our commitment to hospitality, quality, and safety is unwavering, and we stop at nothing to provide a safe and enjoyable diving experience for all of our guests.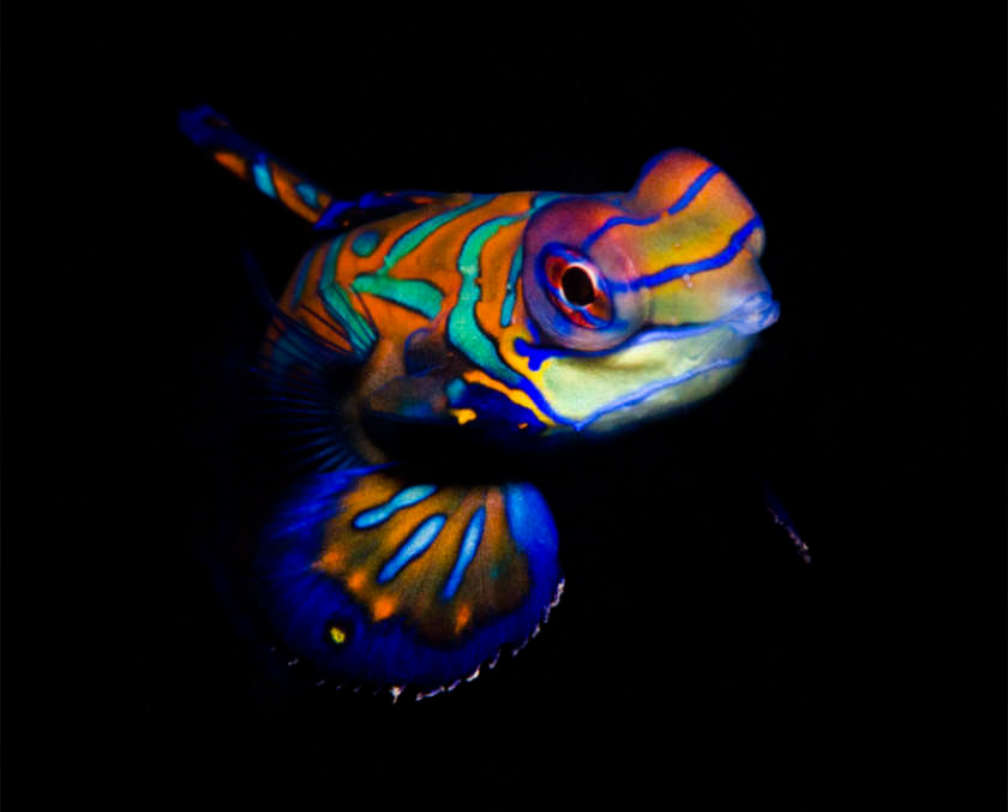 Early Check-in/Late Check-out
Early Check-in & Late Check-out
Early check-in and late checkout can make all the difference in enhancing your hotel experience. At Fish 'n Fins, we understand that arriving at the hotel before check-in time or wanting to stay later can be frustrating, which is why we highly recommend availing early enough of these services with our partner hotels.
By availing early enough, you can ensure that the room is available and ready for you, allowing you to start your vacation on the right foot. It also allows you to avoid any potential delays or conflicts, ensuring a seamless and stress-free check-in process.
Similarly, a late checkout can provide you with extra time to relax, freshen up, or explore Koror before you head off to the airport. With early enough arrangements, you can avoid any potential issues, and ensure that your stay is exactly as you envisioned it.
So, book with Fish 'n Fins today and let us make your hotel experience a memorable one. Don't miss out on the opportunity to start and end your trip on the right foot, avail early enough of our early check-in and late checkout services.
Early Check-ins and Late Check-outs usually cost 50% of the nightly room rate with all our hotel partners.
Raving Reviews - What Guests are Saying About Palau Royal Resort
What Guests are Saying About Palau Royal Resort

Nice room and food. Friendly, attentive and helpful staff! Highly recommend and will def. be back!
Detlef R.
Fish 'n Fins Guest

Beautiful resort, clean rooms, great services. Would recommend.
H.H.
Fish 'n Fins Guest

Great place. Very welcoming, friendly, and helpful staff. Beautiful grounds! Nice little beach. Restaurant wasn't too expensive at all (many main meal choices between $10 and 20).
Martha M.
Fish 'n Fins Guest

This hotel was wonderful. The rooms were amazing and the staff went above and beyond to make sure we had the perfect vacation. The grounds are gorgeous and the location is perfect. You won't regret staying here.
Jules M.
Fish 'n Fins Guest