Welcome to Fairyland, also known as Ngemelis Coral Garden, located in Palau's pristine waters. This site is perfect for novice divers looking for a fun and easy checkout or tune-up dive. With its stunning coral formations, canyons, and swim-thrus, Fairyland offers an unforgettable underwater adventure for all levels of divers.
As part of the Ngemelis Reef system, Fairyland is situated west of Ngemelis Island and German Channel, approximately 28 miles (45 kilometers) southwest of Koror, reachable by a 60-70 minutes speedboat ride. The reef's top ranges from 20 to 120 feet (7 to 40 meters), providing ample opportunity for divers to explore and admire the rich marine life it hosts.
Fairyland boasts a large variety of marine life, making it a paradise for underwater photographers and enthusiasts. The gentle coral slope is home to a plethora of tropical fish species, including Butterflyfish, Triggerfish, Angelfish, and wrasses, among others. Divers will be delighted to spot elusive creatures such as the Crocodile Fish and Cuttlefish, both well camouflaged and rewarding for the observant diver.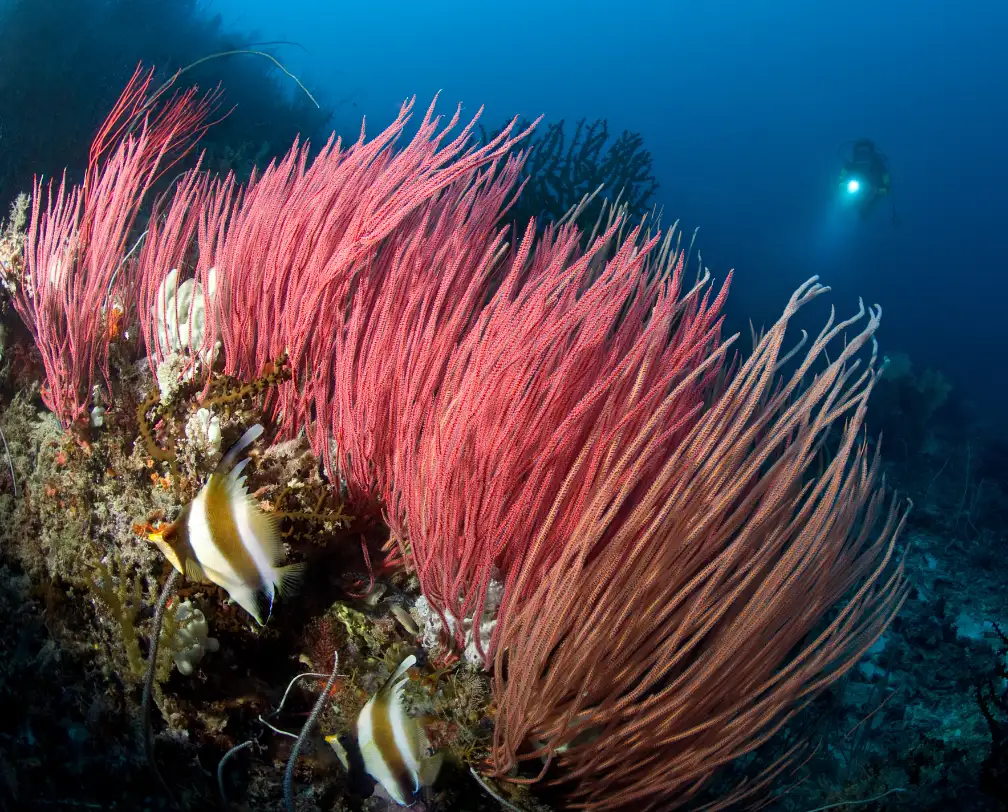 The reef is an easy dive site for beginners, with no current present most of the time, offering good visibility and excellent snorkeling opportunities. Many deep canyons and swim-thrus cut this slope, offering ample area to investigate and explore, making it easy to spend more than an hour discovering the beauty of Fairyland.
Please note that Fairyland is located on the main waterway for boats traveling to and from Blue Corner and other nearby dive sites. Therefore, divers must take caution before surfacing and use a safety sausage to alert boat drivers of their position.
Fairyland is a must-visit dive site for anyone exploring Palau's waters. Join us at Fish 'n Fins for a magical underwater adventure and explore the wonders of Fairyland.