Located at Ngaremediu Reef, southeast of Koror, lies an incredible wreck that is sure to fascinate any wreck diving enthusiast. The Zero Fighter is a Mitsubishi A6M Navy Type 0 Carrier Fighter Plane that is now an iconic attraction for snorkelers and novice divers alike. This incredible piece of history lies only 6 miles (10 kilometers) from Koror and can be reached in just 10 minutes by speedboat.
The visibility at this dive site is unlimited, offering a clear view of the wreckage. Novice divers and snorkelers can explore the Zero Fighter at depths of 0 to 6 feet (0 to 2 meters). Although there are no strong currents in the area, there may be some moderate currents to keep an eye out for.
The Mitsubishi A6M "Zero" or "Zeke" is one of the most well-known planes from World War II, and this particular aircraft was one of 11,500 built between 1937 and 1945. Its wings were armored with twin 20mm guns, making it Japan's most popular and lethal airplane during the war. It is believed that this plane was damaged during a dogfight on March 30 to 31, 1944, during Operation DESECRATE ONE. The plane landed on the shallow reef with the gear up and the engine feathered, leaving one propeller sticking up above the water while the other two remain buried in the reef. The straight propeller indicates that it was not rotating when the plane landed.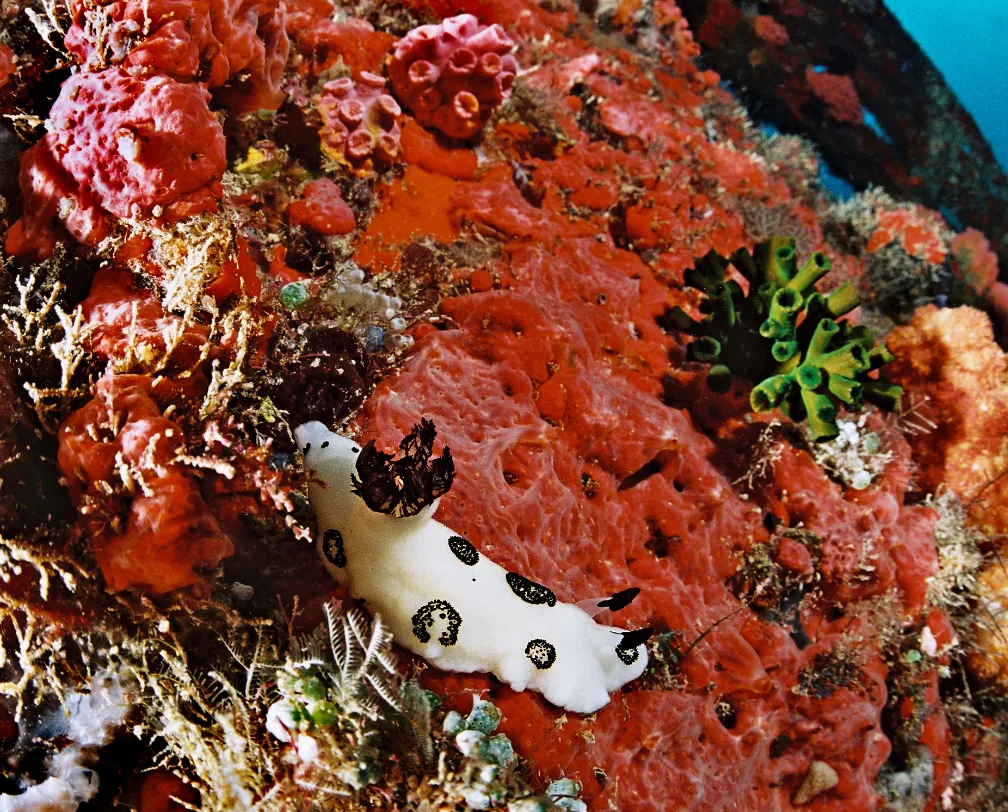 The Zero Fighter is situated on a shallow hard coral reef and is home to very little fish life of note in the area. However, it is still a very popular snorkeling site on the way to, or from, other dive sites. The wreck is 29.9 feet (9.1 meters) in length, with a wingspan of 39 feet (11.88 meters). The engine could have been one of several types, including the Mitsubishi Zuisei 13 – 780 hp, Nakajima NK1C Sakae 12 – 940 hp, Nakajima NK1F Sakae 21 – 1,130 hp, or a Mitsubishi MK8P Kinsei 62 – 1,560 hp engine.
It's worth noting that the airplane was officially named "Type Zero carrier-based Fighter, Model 11", taking the last digits of the Japanese year 2600 for its name. "Zero" was the Japanese abbreviation of the official name, while "Zeke" was the name adopted by the Allies.
In summary, the Zero Fighter wreck is an excellent dive site for novice divers and snorkelers to explore. This historic aircraft offers a unique insight into World War II and is a must-visit destination for anyone interested in wreck diving.