Welcome to Fish 'n Fins, your premier destination for safe and enjoyable scuba diving adventures in Palau. As experts in the field, we understand the importance of having the necessary skills and knowledge to dive safely, and that's why we offer the ReActivate™ program. This program is designed to refresh your diving skills and knowledge, ensuring you're well-prepared for your next diving adventure.
The ReActivate™ program is the perfect way to update your dive skills and knowledge from the PADI Open Water Diver Course before jumping back into the water. Whether you need a few reminders or want to go over the basics, ReActivate is personalized for you. You'll conveniently review scuba concepts on your tablet, mobile device, or computer, then go diving with a PADI Professional. It's quick, easy, and an excellent way to prepare for your next PADI course or get ready for a dive vacation. Additionally, completing both the knowledge and in-water skill refresher will earn you a replacement certification card with a ReActivated date on it.
Any certified diver who wants a refresher or pre-travel update should ReActivate. Dive shops appreciate seeing a recent ReActivate date on your certification card because it means you're ready to dive in. If you want to learn more about diving in a new area or in different dive conditions, we also offer a Discover Local Diving experience at a local dive site.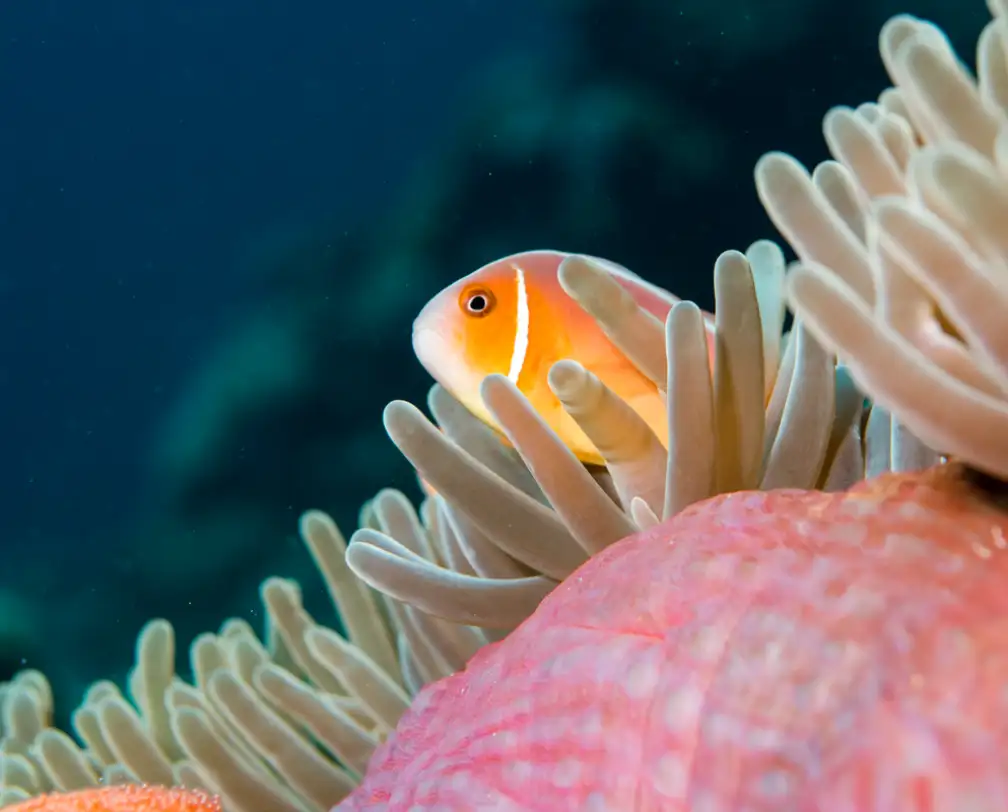 During the ReActivate program, you'll use basic scuba gear, including a mask, snorkel, fins, regulator, BCD, and a scuba tank. The exposure protection you need will depend on whether you dive in a pool, confined water, or open water dive site. Our experienced PADI Professionals will guide you through the process, helping you regain comfort and confidence in scuba diving. You'll practice a few safety-related skills and review anything you specifically want to cover.
At Fish 'n Fins, we prioritize your safety and enjoyment. Our experienced PADI instructors teach the ReActivate program and other courses face-to-face, ensuring customer satisfaction and effective learning. We take pride in our quality standards and are committed to providing you with a safe, enjoyable, and memorable diving experience in Palau.
In conclusion, safe diving is crucial, and that's why Fish 'n Fins offers the ReActivate™ program to refresh your skills and knowledge. Whether you're a seasoned diver or new to the sport, our experienced PADI Professionals are here to guide you through the process and ensure your safety and enjoyment. Book your PADI Course with us today and start your diving adventure in Palau with confidence!
Re-Activate Program
ReActivate™ is not mandatory, but it is recommended as an easy way to refresh your foundational scuba safety knowledge and skills if you haven't been diving in a while. Fish'n Fins staff will provide you with the necessary training and guidance to help you regain comfort and confidence in scuba diving. So, if you want to update your diving skills and knowledge, sign up for your PADI Course with Fish 'n Fins today!
Refresher Course • 2 Dives • $324.50
Book this PADI Program