Deep Diver
Description
The lure of the deep. There's something exciting and mysterious about exploring deeper dive sites while scuba diving. Sometimes it's a wreck that attracts you below 18 metres/60 feet, and on wall dives, it may be a giant fan or sponge. Whatever it is, to scuba dive with confidence at depths down to 40 metres/130 feet, you should take the PADI Deep Diver Specialty course.
If you've earned the PADI Adventure Diver rating or higher, and you're at least 15 years old, you can enroll in the Deep Diver course.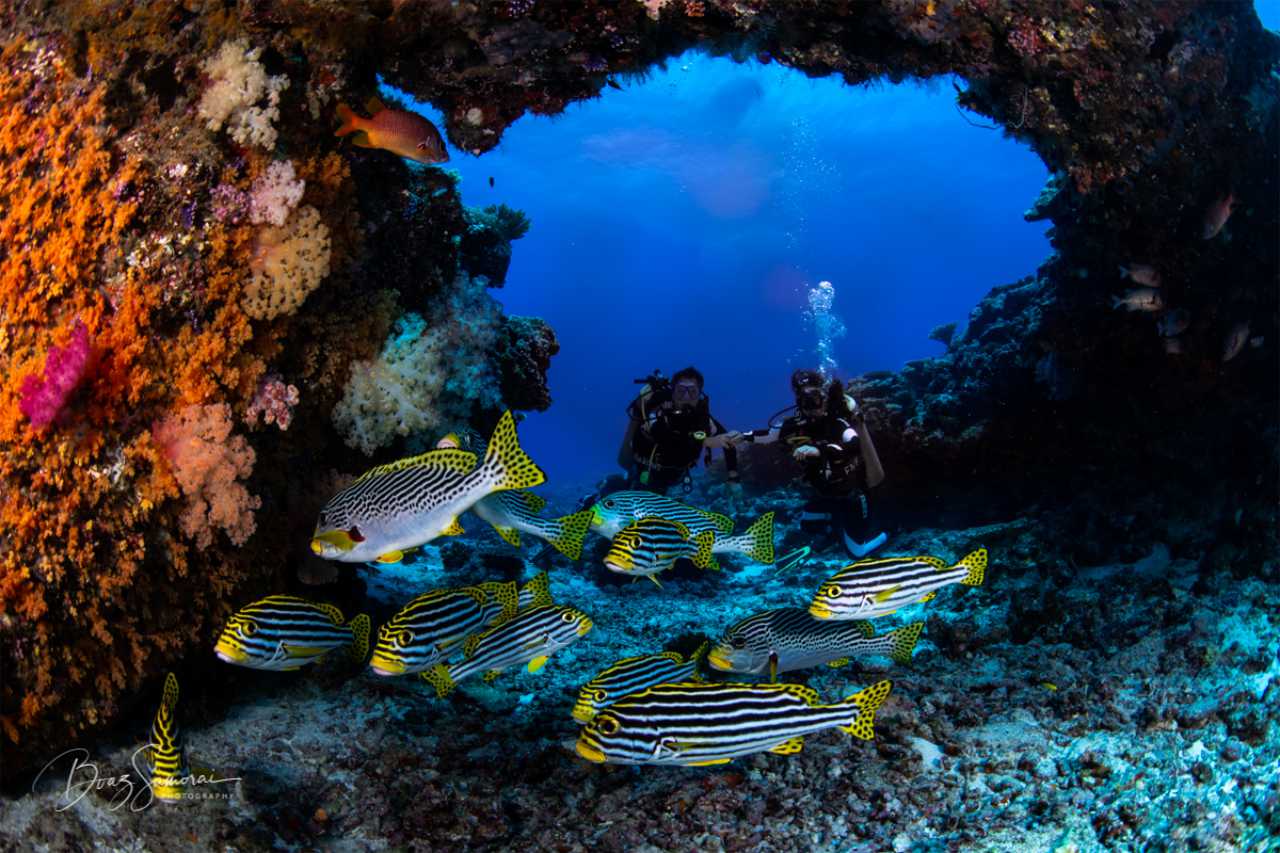 Academic
Your training starts by reviewing reasons for deep diving and how important it is to know your personal limits. During four deep dives with your instructor, you'll go over:
Specialized deep diving equipment.
Deep dive planning, buddy contact procedures, and buoyancy control.
Managing your gas supply, dealing with gas narcosis, and safety considerations.
You may be able to get college credit for the Deep Diver course – ask your instructor.
Also, the first dive of this PADI Specialty Diver course may credit as an Adventure Dive toward your Advanced Open Water Diver certification – ask your instructor about earning credit.
Equipment
You'll need a dive computer along with the rest of your basic scuba equipment. A dive light and slate are also recommended. Your PADI Instructor at Fish'n Fins may suggest other gear appropriate for local deep diving.
What is your next step?
To start your adventure today sign up for "PADI COURSE THEORY PART" below. This will direct you to the PADI website, where you will be able to book and pay for this course.
Fish 'n Fins as the dive shop of your choice will be informed after you have successfully completed your online course. Once you'll visit Palau, one of Fish 'n Fins' PADI instructors will finalize the paperwork with you and take you to the FUN part of your course, SCUBA DIVING, which you can book by signing up for "PADI COURSE PRACTICAL PART".  As soon as the practical part of your course is completed, our instructor will certify you and PADI will issue your dive card. BOOKING YOUR PRACTICAL COURSE PART --- Enter your ARRIVAL & DEPARTURE DATES > check BOOK PADI DIVE COURSE > COURSE CATEGORY > COURSE NAME > PAX > enter your name and submit your booking.
PADI COURSE THEORY PART
$129.00
Per Person/Course
PADI COURSE PRACTICAL PART
$316.00
Per Person/COURSE