Welcome to the Nagisan Maru dive site, located just 7 miles (11 km) southeast of Koror in Palau's Urukthapel anchorage. This incredible wreck dive is a must-visit for intermediate to advanced level divers, who hold a Wreck Diver Certification to penetrate the ship.
The Nagisan Maru was a medium-sized freighter that was sunk during operation DESECRATE ONE in March 1944 by a bomb hit on her stern. The ship was carrying barrels of aviation fuel and oil when she was hit, causing a fire that weakened the bridge and collapsed the decks into the holds. The ship burned for two days before sinking to the bottom, where it now rests upright in 110 feet (33 m) of water on a muddy bottom. The main deck is at 85 feet (26 m) and offers a great view of the ship's structures.
Diving this wreck requires careful monitoring of bottom time and air consumption. The visibility can range from 15-45 feet (5-14 m), and there is usually no current in the area. However, due to the damage sustained from the bombs and fires, penetration of this wreck is extremely difficult. The ship is located within a protected area, but visibility on the wreck is still usually poor.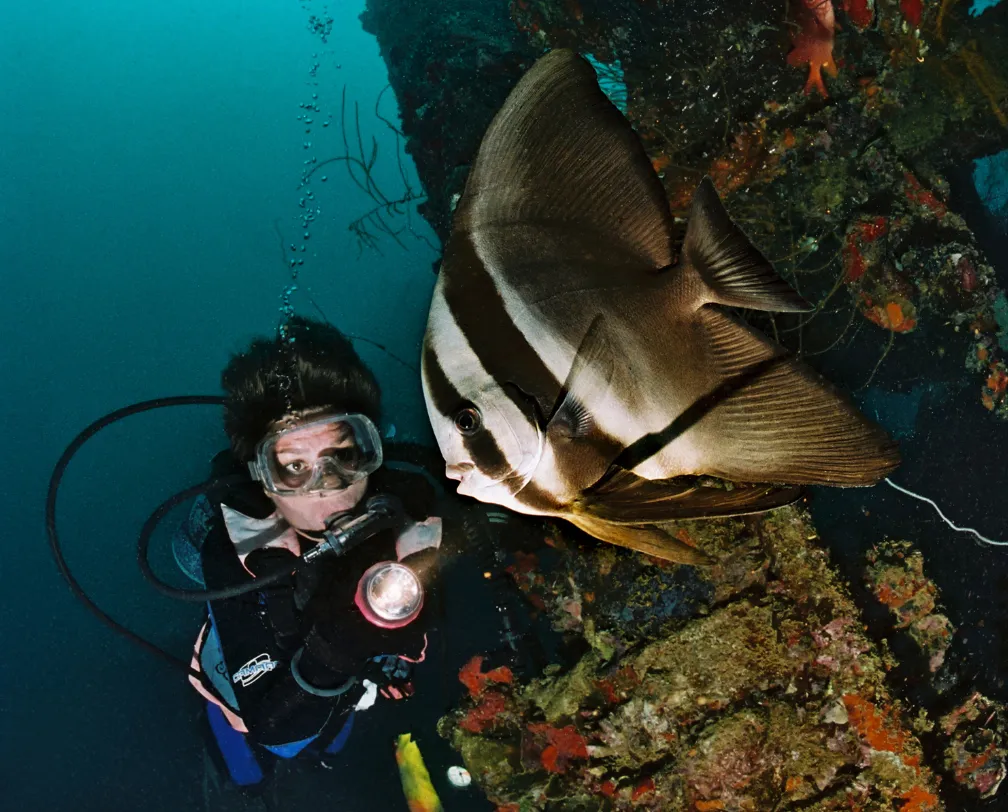 The Nagisan Maru wreck has an abundance of marine life, including Rainbow Runners, Sergeant Majors, Moorish idols, Batfish, and occasional barracudas that patrol the remaining structures of the ship. The structures of the wreck are adorned with plums of Black Coral, Wire Corals, hard corals, and other sessile growths.
It is important to note that diving this wreck should only be attempted by serious wreck divers. Live ammunitions can be found on the ship, and it is essential not to pick up any ammunition due to their instability and potential to explode.
In August 1943, the Nagisan Maru was struck by a torpedo fired by a U.S. submarine near Tinian Island. Although the damage was minor, the ship was repaired and returned to service later that year.
Overall, the Nagisan Maru dive site is an incredible wreck diving experience that offers divers a glimpse into the history of World War II. Remember to stay safe and enjoy your dive!