Have you ever lost something in the water and wished you could go find it? If so, the PADI Search and Recovery Diver Specialty course might be perfect for you. This course is designed to teach you effective ways to search for objects underwater and bring them to the surface.
The course is open to PADI (Junior) Advanced Open Water Divers who are at least 12 years old and PADI (Junior) Open Water Divers with a PADI Underwater Navigator certification. During four scuba dives, you will learn how to gather information, plan a search operation, and use various search patterns to locate both large and small objects. You will also learn how to use a lift bag for larger or heavier objects and other recovery methods.
In addition to your basic scuba equipment, you will need a compass and an underwater slate. Your PADI Instructor may suggest other gear, such as a dive light, marker buoys, lines, and reels, to help with your searches.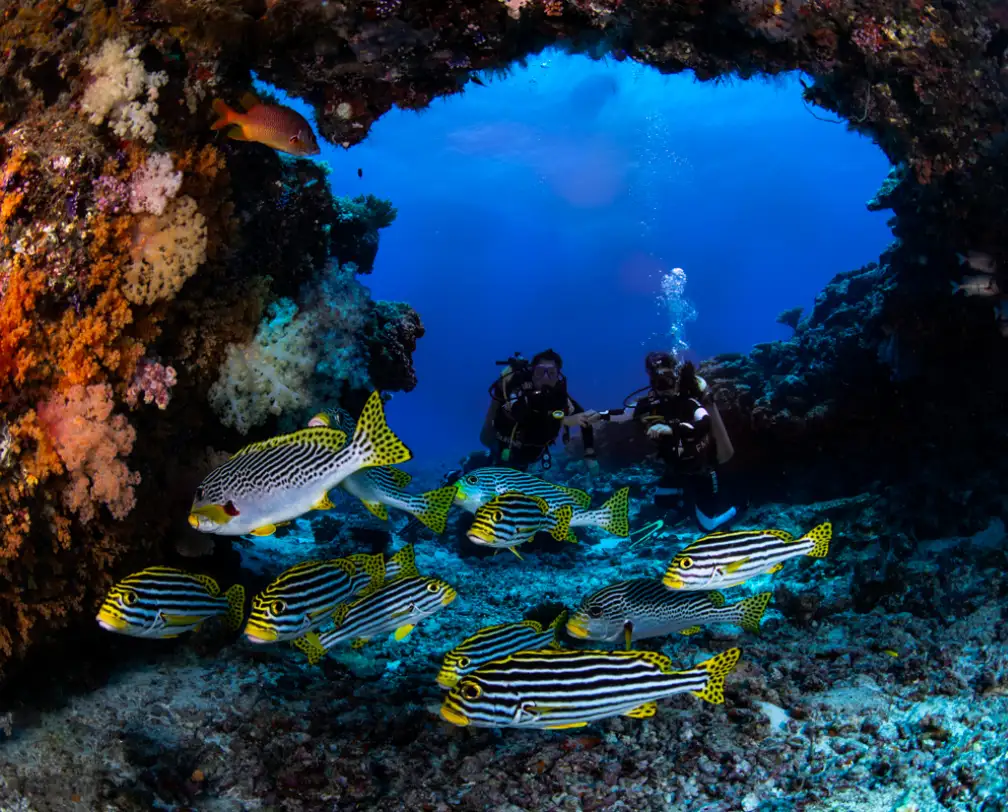 Upon completion of the course, you may be able to receive college credit and the first dive may even count as an Adventure Dive toward your Advanced Open Water Diver certification.
At Fish 'n Fins, we believe that teaching this course face-to-face with an experienced PADI professional is the most effective way to ensure customer satisfaction. Our highly experienced instructors will take you through both the theoretical and practical aspects of the course, ensuring that you leave with the knowledge and skills needed to search and recover items underwater.
So why wait? Sign up for the PADI Search and Recovery Diver Specialty course today and start your underwater adventure!
Search & Recovery
Booking the PADI Search and Recovery Diver Specialty course is essential for anyone interested in increasing their chances of finding lost objects underwater. With the guidance of experienced instructors and the use of various search patterns, lift bags, and dive equipment, divers will learn effective techniques for searching and recovering small, large, or awkward objects. Book now to enhance your underwater exploration and adventure.
PADI Search & Recovery Specialty • 4 Dives • $489.50
Book this PADI Program