At Fish 'n Fins we offer daily snorkeling tours that take you to some of the best spots in Palau.
As you board one of our dive boats, make sure to bring your fins, mask, and snorkel, because you're in for a treat. While our divers explore the deeper parts of the reefs, our snorkelers have the chance to explore the shallower waters around the dive site. We also offer the opportunity for free divers to explore either the lagoon or, depending on their experience, the dive site itself.
Speaking of reefs, Palau is home to over 400 species of hard coral and over 300 species of soft coral, making it the most diverse coral fauna in Micronesia. In the water, you'll be surrounded by colors and textures that these amazing animals create, and the easy access to healthy coral gardens at depths of only 3-5 feet will leave you breathless.
It's worth noting that while coral reefs worldwide are in decline due to global warming and ocean acidification, Palau's reefs have shown resilience to these forces thanks to unique environmental conditions. Snorkeling on healthy, diverse reefs like these is a rare treat in today's world, and we're proud to offer our guests the chance to experience it.
It's important to note that we only accept snorkelers on our dive boats, and we do not offer dedicated snorkeling trips. If you're interested in free diving, please inquire about additional options.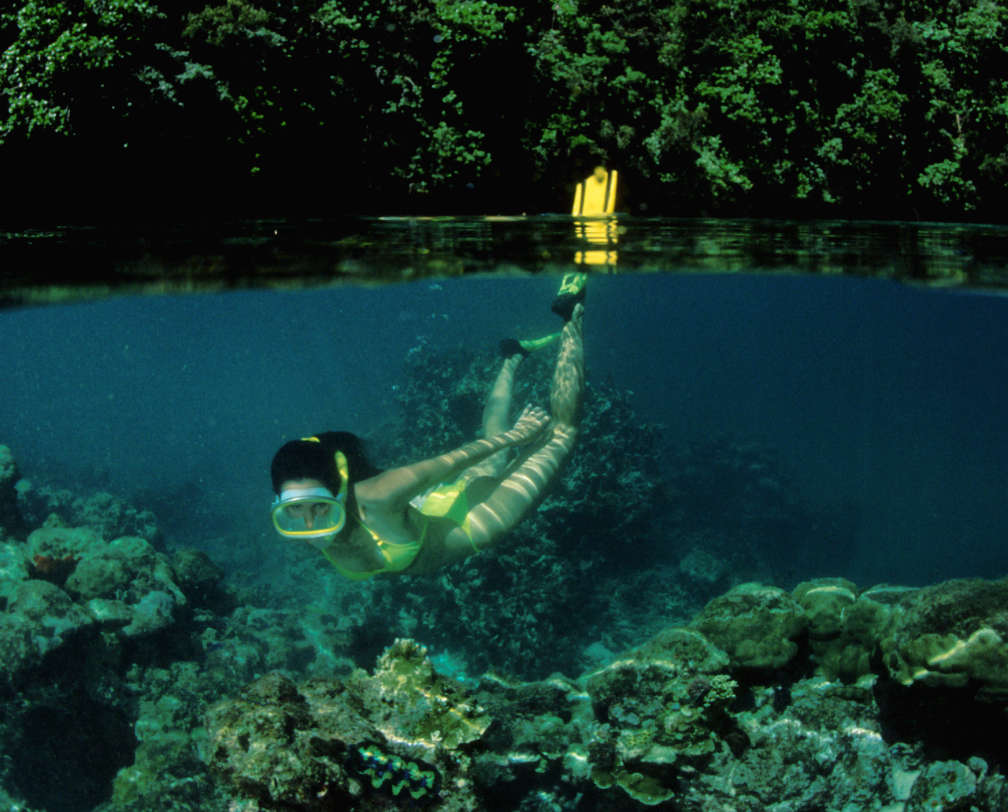 In addition to our amazing reef snorkeling tours, Fish 'n Fins is excited to offer the opportunity to snorkel in the world-famous Jellyfish Lake. This unique ecosystem is home to millions of harmless jellyfish, making it a must-see destination for anyone visiting Palau.
As you snorkel in the crystal-clear waters of the lake, you'll be surrounded by a mesmerizing display of pulsing, translucent jellyfish. These jellyfish have lost their stingers over time, making them completely safe to swim among.
Our Jellyfish Lake snorkeling tour includes a knowledgeable guide and transfers from your hotel to the lake and back. Departing in the early morning, you'll have the chance to witness the jellyfish's natural daily migration across the lake.
At Fish 'n Fins, we believe in offering our guests an experience that's both exciting and environmentally responsible. That's why we always ensure that our tours have a minimal impact on the delicate ecosystems we visit, including the Jellyfish Lake.
Join us for a snorkeling tour of a lifetime, where you can experience the wonders of both Palau's reefs and the Jellyfish Lake's harmless jellyfish.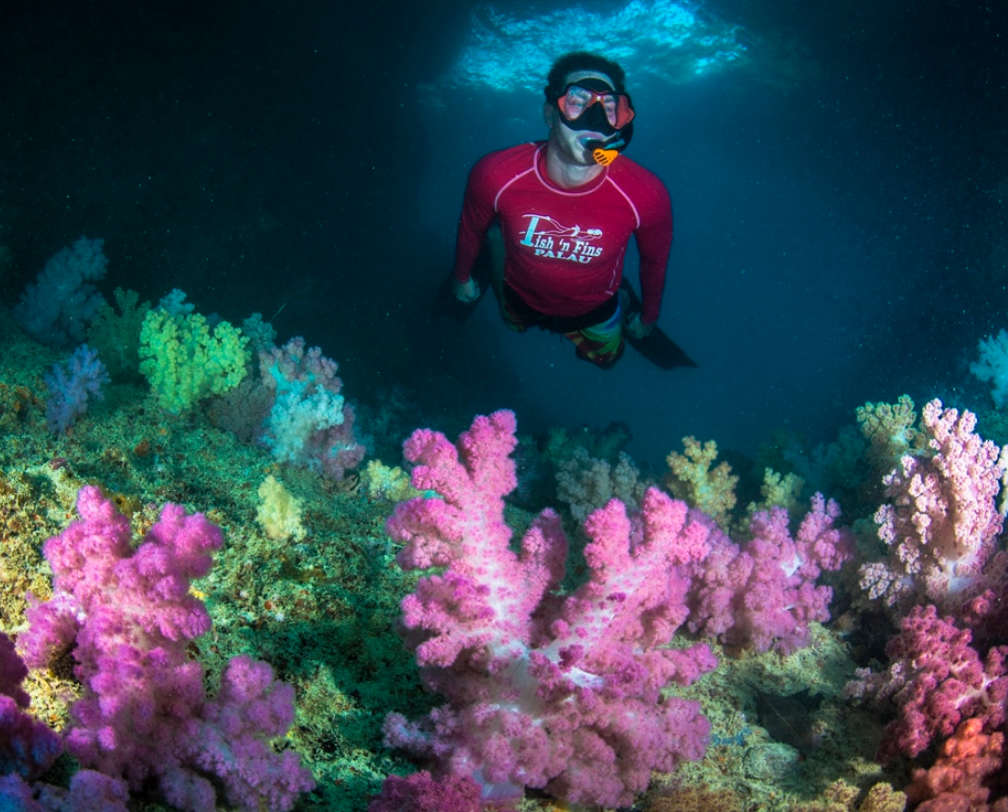 Snorkeling Tours
Our tours include lunch, a knowledgeable guide, and transfers from your hotel to our dive shop and back. Departing at 8:30 am and returning at 2:00 pm, you'll have plenty of time to take in the beauty of Palau's reefs.
At Fish 'n Fins, we're committed to giving our guests an unforgettable experience that respects the environment and the natural wonders that surround us. Join us for a snorkeling tour that will leave you with memories to last a lifetime.
Snorkeling including Gear • Departure 8:30 AM • $137.50/person/snorkeling tour • Inquire Pricing for Free Diving
MUST HAVE: Sun Protection • Koror State Permit • Mask, Snorkel & Fins
Book Snorkeling