Looking for a unique way to explore Palau? Our scenic sightseeing flights over the beautiful Rock Islands, The Seventy Islands and other landmarks is amazing.
After meeting at Fish 'n Fins we will bring you to Palau's airport. As you take off from the airport in a doorless plane, you'll be amazed at the breathtaking views of the green Rock Islands and the many canals and bays that surround them. Your flight will take you over some of the most iconic sights in Palau, including the Milky Way, where you can take a natural mud bath, and Jellyfish Lake, home to millions of golden jellyfish.
Other highlights of the flight include a pass over Long Beach, one of the few sandy beaches in Palau, and a trip over the German Channel, a 1 km long route in the coral reef that was created by the Germans in 1909 to shorten transport routes. You'll also get a glimpse of the Big Drop Off, where the coral reef meets the deep blue of the Pacific Ocean in a stunning contrast, and the Blue Corner, considered one of the best dive sites in the world.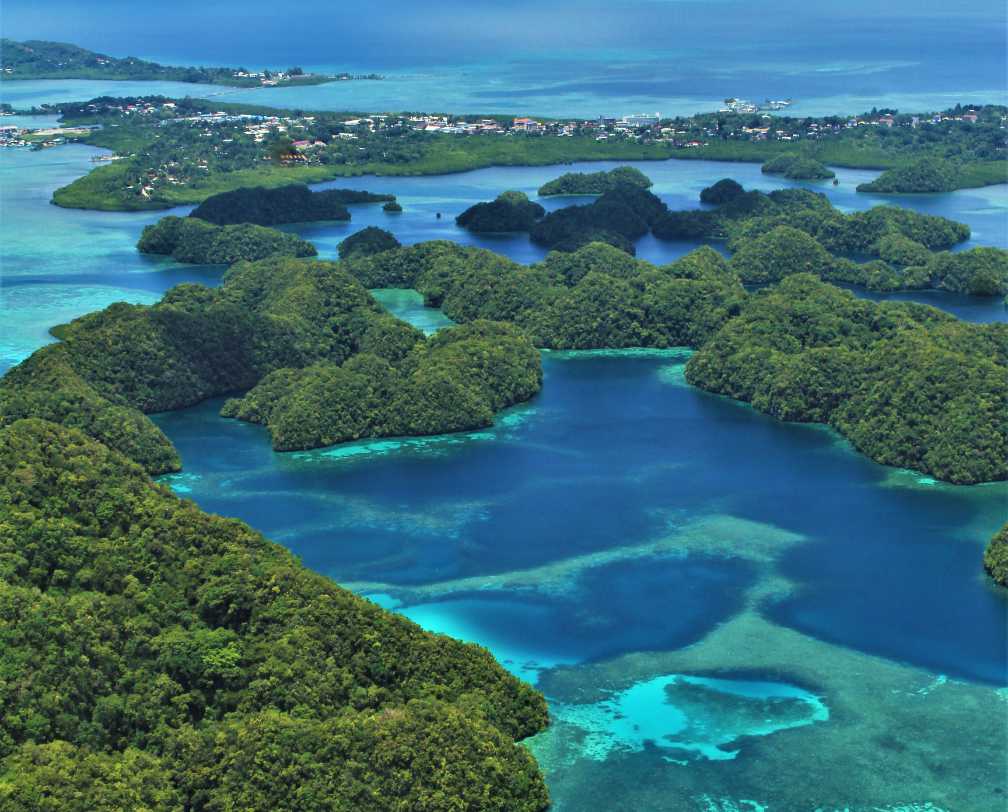 As you head back towards Koror, you'll fly over the Natural Arch, a natural stone bridge in the middle of the lagoon, and the Japanese Friends Bridge, before landing back in the city.
The entire flight takes about 40 minutes, but it's a journey you'll remember for a lifetime. Seeing Palau from above is an experience like no other, allowing you to appreciate the beauty and wonder of the island nation from a completely different perspective.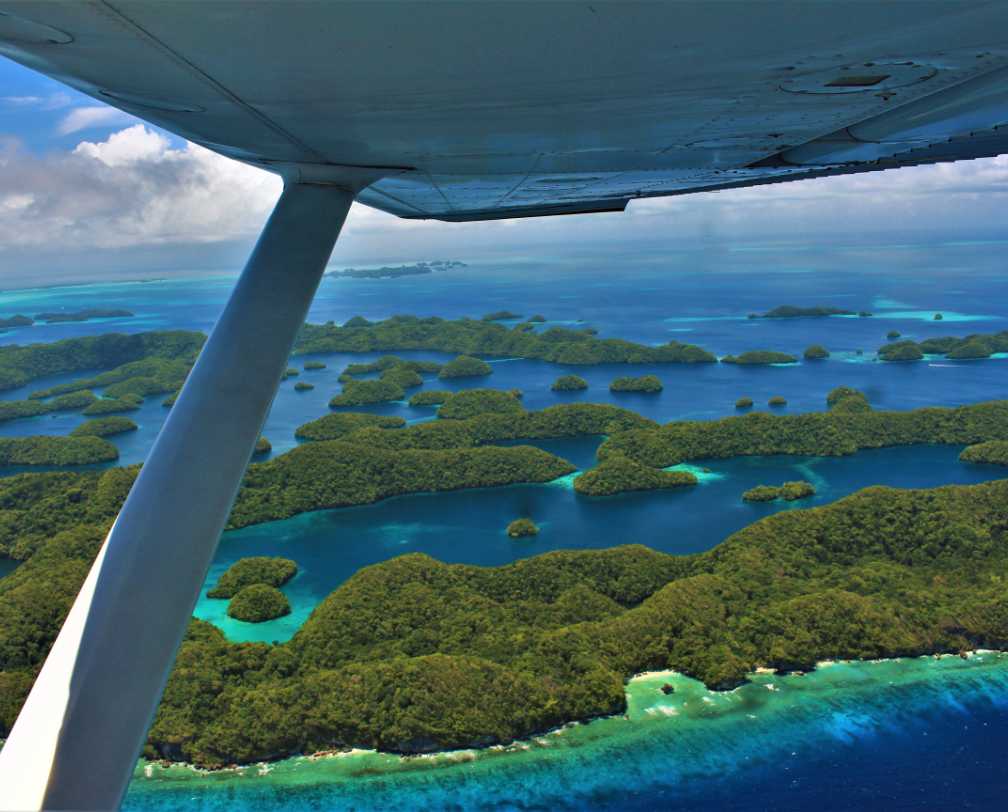 Palau Sightseeing Flight
If you're looking for a unique and unforgettable way to explore Palau, consider booking a scenic sightseeing flight with Fish 'n Fins. With knowledgeable pilots and stunning views, it's a journey you won't want to miss.
Aerial Adventure • Duration 40 Minutes • Minimum Participants 2 • $209.00/person/flight • Exclusive Flight for 1 pax $300.00
Get Airborne