UW Navigator
Description
Be the scuba diver everyone wants to follow because you know where you are and where you're going. The PADI Underwater Navigator course fine-tunes your observation skills and teaches you to more accurately use your compass underwater. If you like challenges with big rewards, take this course and have fun finding your way.
If you're a PADI (Junior) Open Water Diver who is at least 10 years old, you can enroll in the PADI Underwater Navigator Specialty course.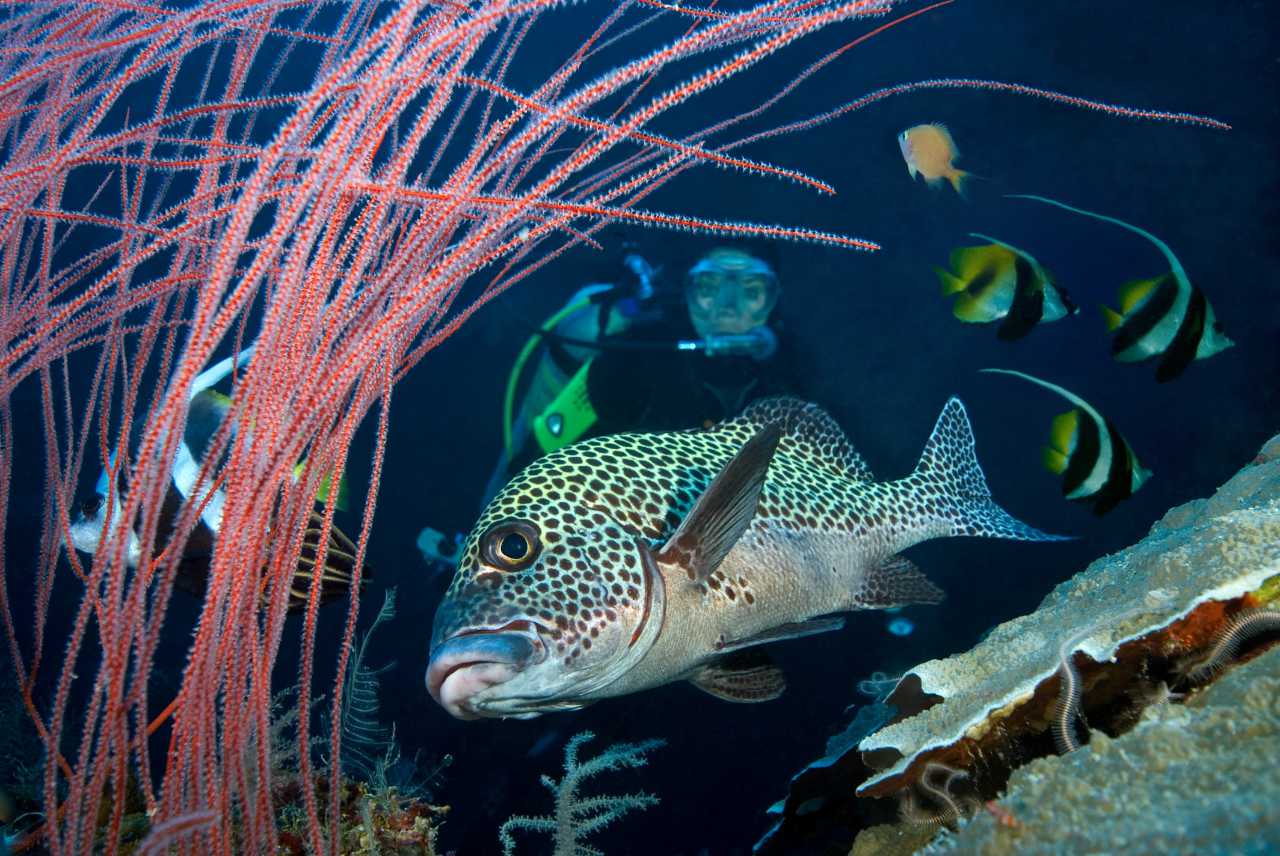 Academic
You'll learn the tools of the trade, including navigation using natural clues and by following compass headings. During three scuba dives, you'll practice:
Methods to estimate distance underwater.
Compass navigation while making at least five turns.
Marking or relocating a submerged object or position from the surface.
Underwater map making.
You may be able to get college credit for the Underwater Navigator course – ask your instructor.
Also, the first dive of this PADI Specialty Diver course may credit as an Adventure Dive toward your Advanced Open Water Diver certification – ask your instructor about earning credit.
Equipment
Besides your basic scuba equipment, you'll need a compass and underwater slate. Your PADI Instructor at Fish'n Fins may suggest other gear to help you stay oriented, such as marker buoys or lines and reels.
What is your next step?
To start your adventure today sign up for your PADI Course with Fish 'n Fins - just click below. This will direct you to our BOOKING site, where you will be able to book your course - after review by our reservations team you will receive an invoice within the next few days. Once you'll visit Palau, one of Fish 'n Fins' highly experienced PADI instructors will take you under his/her wings and teach you all theoretical and practical aspects of this course.
As soon as your course is completed, our instructor will certify you and PADI will issue your dive card.
You may wonder why we are not offering this PADI course like many others as E-Learning course. The reason is simply customer satisfaction - in our long teaching experience the course you are looking at is taught in full (theory & practical part) more effectively face to face by an experienced PADI professional.
BOOKING YOUR COURSE --- Enter your ARRIVAL & DEPARTURE DATES > check BOOK PADI DIVE COURSE > COURSE CATEGORY > COURSE NAME > PAX > enter your name and submit your booking.
PADI UNDERWATER NAVIGATOR FULL COURSE
$395.00
Per Person/Course
Do you have questions?