Welcome to Fish 'n Fins dive shop in Palau! Our dive shop is conveniently located just a mile (1.5 km) away from the Refer wreck site, which is an ideal spot for beginner divers looking to experience the excitement of wreck diving. The Efer was a Japanese freighter that was sunk during World War II, and now lies at a depth of 110 feet (34 m) on the sandy bottom of Malakal Harbor.
Divers will be amazed by the sight of the Efer, which has become home to a wide variety of marine life, including large schools of fish and colorful corals. The wreck is also a popular spot for underwater photographers, as the visibility is excellent, reaching up to 100 feet (30 m) on a good day.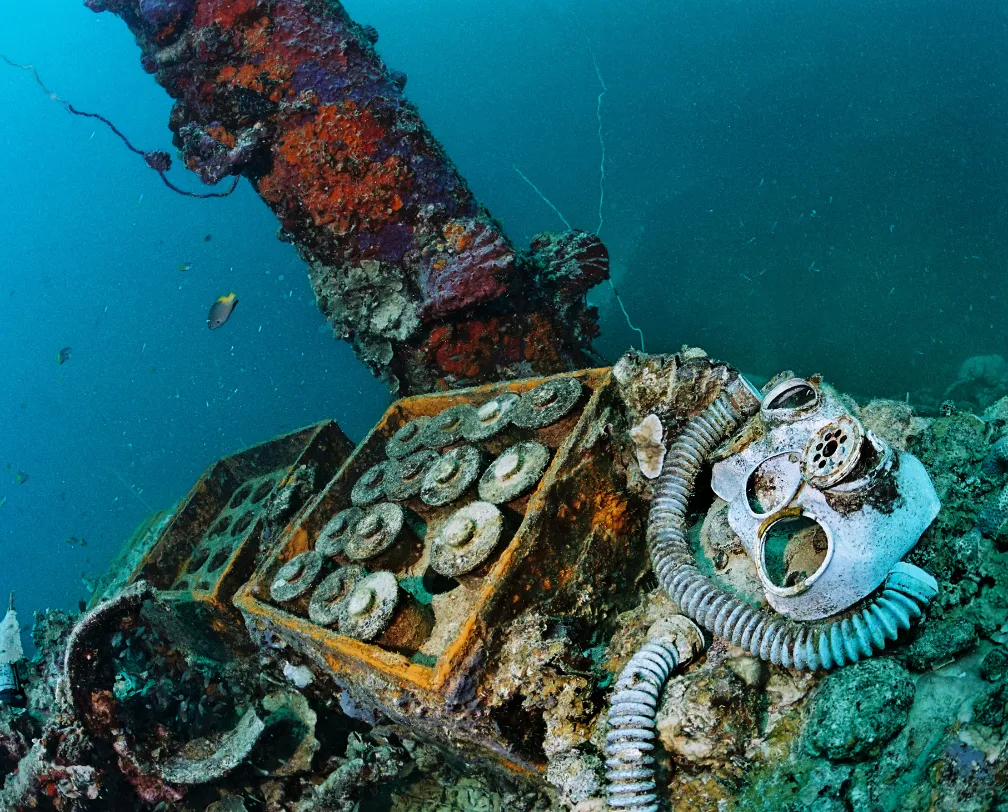 The Refer wreck is easily accessible by speedboat, taking only 5 minutes from our dive shop in Koror. The dive site is suitable for experienced divers, as the depth of 110 feet (34 m) requires a certification in deep diving. However, our experienced and certified instructors are available to guide and assist divers to ensure a safe and enjoyable experience.
Come dive with us at Fish 'n Fins dive shop in Palau, and explore the fascinating Efer wreck, surrounded by stunning marine life and breathtaking underwater vistas. Our experienced instructors will guide you through this amazing dive site, ensuring your diving adventure is safe, fun, and unforgettable!