Hafa Adai and welcome to Fish 'n Fins! As your local dive expert, let us introduce you to one of Palau's most popular dive sites - the Hafa Adai Shipwreck at Malakal.
Located just 1 mile (1.5 km) southwest of Malakal harbor, this post-WWII cargo vessel sunk while at anchor and now rests upright at a depth of 90 feet (30 m) on a sandy bottom. This dive site is suitable for beginner divers with a certification level of Open Water or higher.
The visibility at this site varies between 10-20 feet (3-6 m) depending on the tides. However, the lack of current makes it a comfortable dive. The depth of the wreck also provides an opportunity for divers to extend their bottom time, allowing for a longer exploration of the wreck.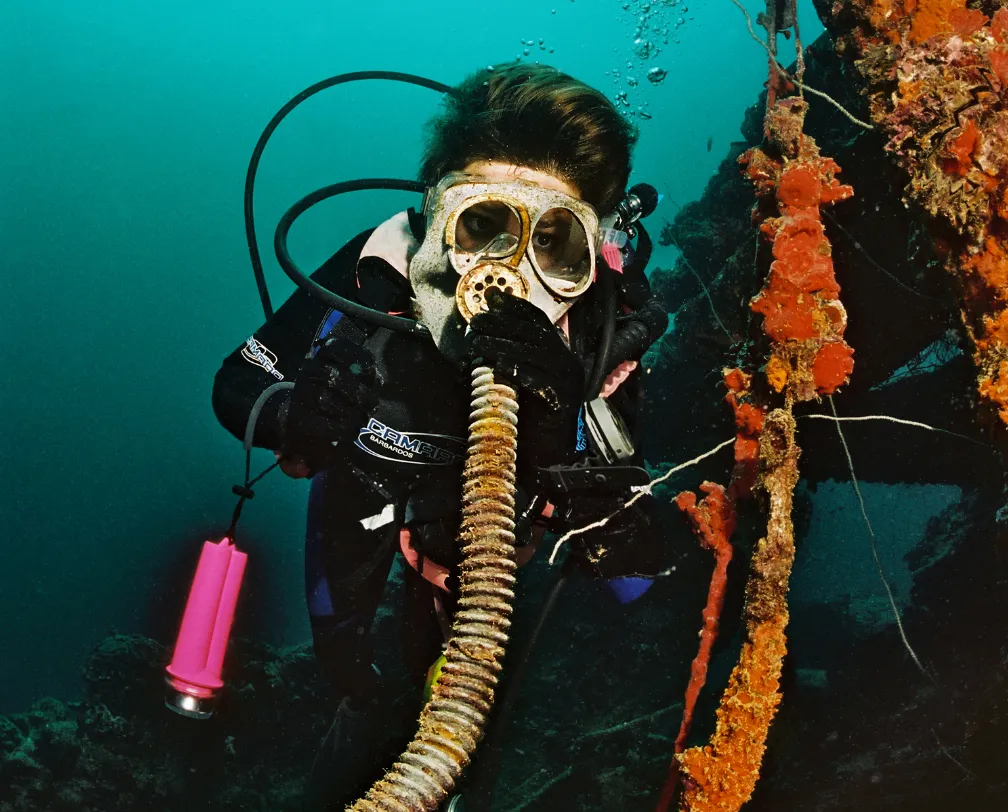 The Shipwreck at Malakal is home to a variety of marine life, including schools of fish, sea turtles, and the occasional reef shark. The wreck itself has also become a natural reef, with colorful corals and sponges adorning its hull.
As you descend down to the wreck, you'll see the ship's bow rising up from the sandy bottom. You can swim around the perimeter of the wreck to explore its various nooks and crannies. You may even encounter the ship's engine room and cargo hold. Inside, you'll find schools of fish, some of which have made their home in the ship's rusted steel beams.
Overall, the Shipwreck at Malakal is a must-visit dive site for those who love to explore underwater history and marine life. With its easy accessibility and diverse marine environment, this site is perfect for divers of all levels. Come dive with us at Fish 'n Fins and explore the Hafa Adai in Malakal!